Hi guys
All the figures are taken at 10.30 am today.
I think it is a right time to analyze Suwarnamahal Financial Services.
It shows a some upward trend with considerable volume support compared with 7 day average volume 27,657. But it just passed its 30 day average volume 71,883. Today already sold 74000 shares, It is more than 267% of 7 day average volume and 100% 30 day average volume.
Even though we can't see a Moving average buying signal, We can predict It will show near future with it upward trend. I think another considerable factor is RSI upward trend after a RSI buying signal.
Further we should consider about this downwar
d trend of SFS since 28th July 2011, more than five million shares sold between 128/= to 80/= level during the period from 28th July to 5th October.
We could see that some finance companies like MFL, LFIN,VFIN etc have some upward trend during last few days.
Even SFS has some upward trends to breakout It is important to have a good market as well as volume support. (Ex. 300,000- 400,000 starting volume). But peoples who purchased above 78 level may need to realize their money and earn some profit. If it passed 90/= level that will be a start of its rally.
Considering above factors we can expect a Suwarnamahal Financial Services Rally soon.
But this is not a buy sell or hold recomendation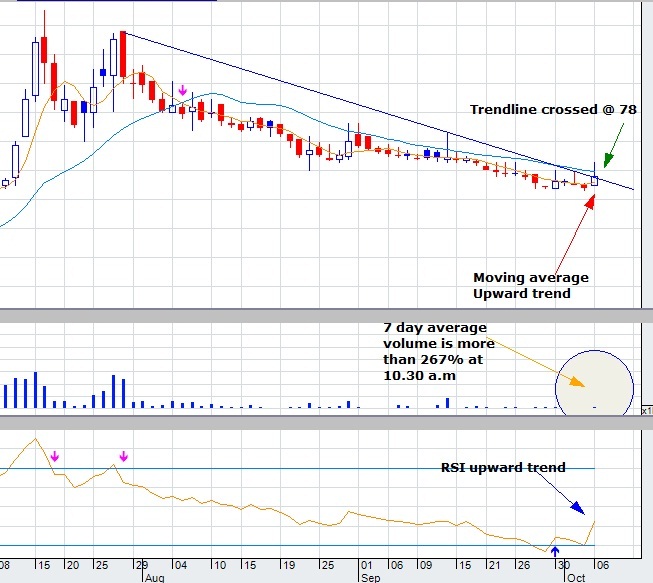 Last edited by thushanthalk on Fri Oct 07, 2011 11:06 am; edited 1 time in total