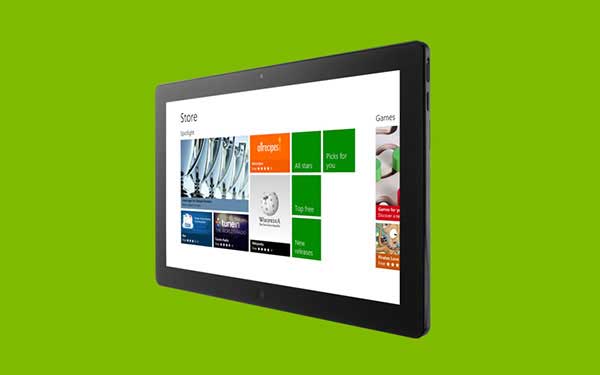 We already had our invitation to Microsoft's "major" announcement in Hollywood next Monday — an Apple-style event so hush-hush, there isn't even a location yet.
Now rumors are starting to coalesce around the thing being launched: a touchscreen tablet, manufactured by Microsoft itself, running on Windows RT (a version of Windows
, intended to rival Apple's iPad.
Hollywood blog The Wrap cites "an individual with knowledge of the company", who claims the software giant would be "making a foray into a new hardware category that would put the company in direct competition with rival Apple" — tablets.
This would hardly be the first time Microsoft has tried its hand at a tablet device. Indeed, its first tablet preceded the iPad by the better part of a decade. But it was a bulky laptop hybrid that required a stylus, to which it wasn't very responsive.
Between 2008 and 2010, the company was said to be working on a dual-touchscreen folding tablet — kind of like a book — called "Courier." But Microsoft management killed that project — coincidentally, right around the time Steve Jobs launched the first iPad. (The Courier team went on to design the award-winning iPad notebook app, Paper.)
We've previously seen half-baked demonstrations of Windows tablets from CEO Steve Ballmer, and of course there are a variety of third-party tablets on the way for the Windows 8 interface that works on PC, phone and tablet.
But this forthcoming tablet, if the rumors are to be believed, will be made in-house — much like the most successful Microsoft product of the last decade, the Xbox.
(Source : mashable.com)
http://www.dailymirror.lk/tech/business-tech/19453-microsoft-is-launching-an-ipad-killer-report.html