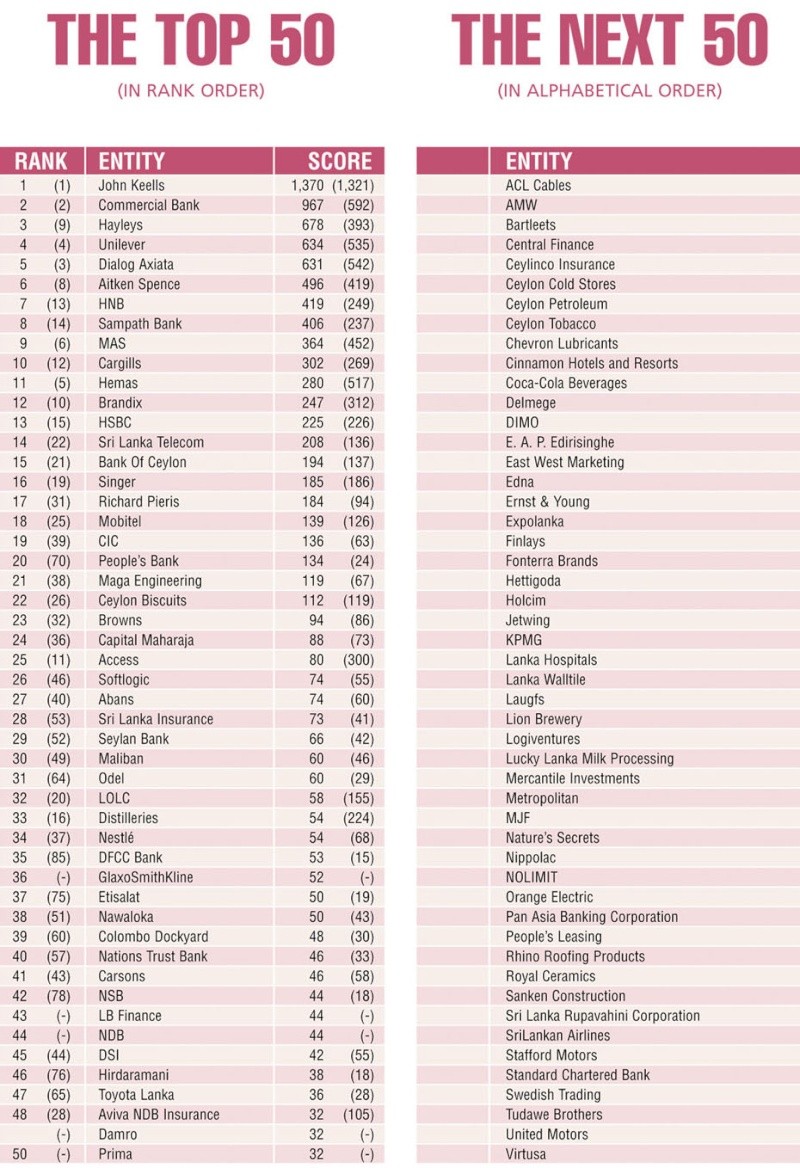 SURVEY METHODOLOGY
The nuts and bolts of the Most Respected survey
SCOPE OF SURVEY Commissioned and conceptualised by LMD, and conducted by Nielsen, the survey was designed to rank the Most Respected entities in Sri Lanka, based on opinions expressed by respondents – and to find out why they are perceived as being the 'most respected.'
The survey covered a sample of 800 working people consisting of 700 executives and above from the private sector and 100 senior officials from the state sector. A random sample was selected so as to best represent the mix of entities operating in Sri Lanka. Interviews were conducted in March and April 2012 via telephone. Telephone interviews were deemed to be the most effective, given the busy work schedules of respondents – and to this end, the questionnaire was designed with simplicity and conciseness in mind.
CHANGES THIS YEAR While the total sample size, methodology, questionnaire and method of deriving the rankings were the same as in previous years, the 2012 survey differed from those conducted in previous years in terms of sample composition. In order to ensure greater represen­tation of responses of the private sector, the following changes were made to the sample composition: the sample size for multinational and listed companies was increased; and the sample of executives from state and random entities, and associations, were excluded.
It should be noted that as a result of these changes, the results of the 2012 survey cannot strictly be compared to those of previous years.
In addition, the manner of reporting the survey results has also been changed. Last year, the rankings covered the top 100 Most Respected entities. The 2012 rankings are for the top 50 entities, while the next 50 are listed in alphabetical order.
– Nielsen (Sri Lanka)
http://lmd.lk/category/lmd-network-2/most-respected/