Sri Lanka CargillsBank's head office to be housed at former Lankaputhra Development Bank's head office at Colombo 07
Aug 31, 2012 (LBT) - Sri Lanka CargillsBank will house its new head office at the former head office premises of state owned dud bank Lankaputhra Development Bank (LDB), LBT learns.
Earlier 34, Maitland Crescent, Colombo 07 housed the LDB head office whilst it has been recently renovated to house CargillsBank. LBT also learns that LDB's head office had now been shifted to No.80, Nawala Road, Nugegoda.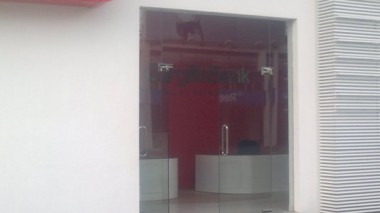 Caption : Renovated office of new CargillsBank
On 7th September 2011 Cargills in a disclosure to Colombo Bourse said that Cargills (Ceylon) PLC (CARG) is launching a new bank named, Cargills Agriculture and Commercial Bank (CACB). That time the notice said that Cargills and C. T. Holdings PLC (CTHR- holding company) as joint promoters had been given provisional approval by the Central Bank to set up the bank, subject to 'fulfilling routine terms and conditions'.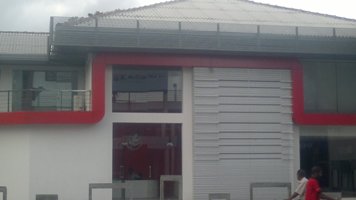 Later on 30th September 2011 reports revealed proven industry leader Harris Premaratane is to head Cargills Agriculture and Commercial Bank, from 1 January 2012.
Later subsequent to the Central Bank approval, Harris Premaratane, former Managing Director of Sampath Bank, was appointed as Managing Director and Chief Executive Officer of CargillsBank, with effect from January 1 this year.
The move follows Premaratne giving quit notice to Sampath Bank on 29th September from his post as Managing Director of Sampath Bank PLC (SAMP)
Later in June 2012 reports also revealed that the CargillsBank would be set up through a mix of foreign and local investments and partners, as the Central Bank of Sri Lanka is likely to allow Cargills to keep less than 50% of the new bank's ownership.
Quoting sources from Cargills reports said that foreign parties such as CF Ruffer Funds of UK who had already invested in CT Holdings-the parent company of Cargills and a promoter of the bank, are unlikely to have any investments in the new bank, meaning that the bank will likely be set up in collaboration with an entirely new set of investors.
However that time it was quoted that the headquarters for the new bank would likely be located at the old Lanka Ceramics showroom near Majestic City, Bambalapitiya, which is currently under refurbishment or two other locations in Colombo are also being considered.
The latest Annual Report of CARG outlines that the group will also be investing substantially in the new commercial bank, the Cargills Agriculture and Commercial Bank, which is sponsored by Cargills and our parent company C T Holdings PLC.
(Additional Reporting and Pix by Jithendra Antonio)
http://lbt.lk/news/business/2540-new-bank