Every one is talking about rallies for quick bucks,I would consider MAL as a stock which is fundamentaly very strong and can have a rally in coming weeks.Why,
Fundamental,
Annual EPS 1.6-1.8
NAVPS 9.17
Intrinsic value 19.27
Number of shares held by others apart from 20 major share holders 47 mil
Good dividend too.
Technical,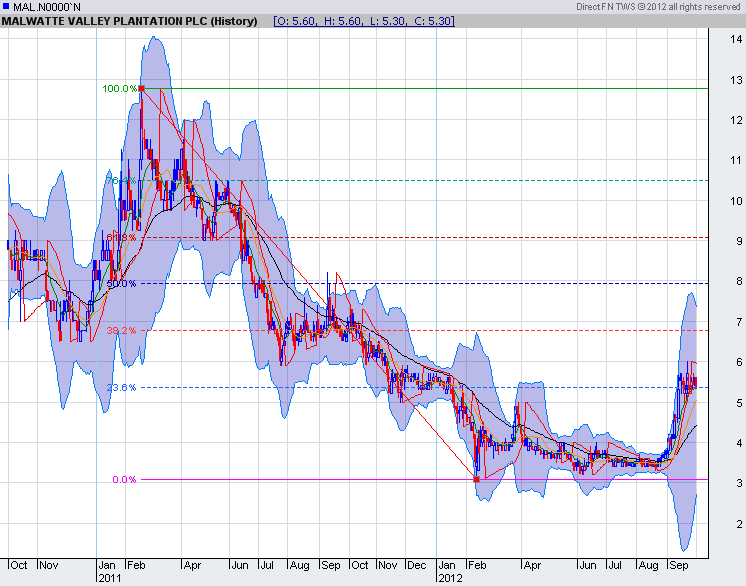 MAL is collecting at 5.30-5.40 range which is 23.6% fib level,next level is 6.70-6.80 (38.2%),more than 20% gain.
Sentiment analysis,
*MAL mainly depend on tea and rubber which prices are on the rise.
*MAL is diversified and in to tea export as well,exports will be benifited with currancy gain too.
*Many traders/investers have identified MAL's potential.
*Plantation rally is yet to start.
*Board had planned a right issue at 6.75 in Aug which was cancelled.
P.S I have many of this gem and still collecting.