නොනිමි පහන බේරා ගමු
කොළඹ විශ්ව විද්‍යාලයේ ඉගනුම ලබන දක්ෂ දරුවෙකු වූ පහන් අද රොහල් සයනයේ උපකරණයක ආධාරයෙන් නොනිමි සිටින්නට වෙර දරනවා. වයස 6 දී තම ආදරණිය මව අහිමි වුනත් පියාගේ සෙනහස සහ රැකවරණය මැද හැදී වැඩුණු පහන්ව බේරා ගැනීමට ඔහුගේ පියා ඔබෙන් උපකාරය ඉල්ලා සිටිනවා හදිසි මොලයේ සැත්කමකින් පසුව අසාධ්‍යව සිටින ඔහුව සුව කිරීමට ලක්ෂ 40 ක මුදලක් අවශ්‍ය වී ඇත.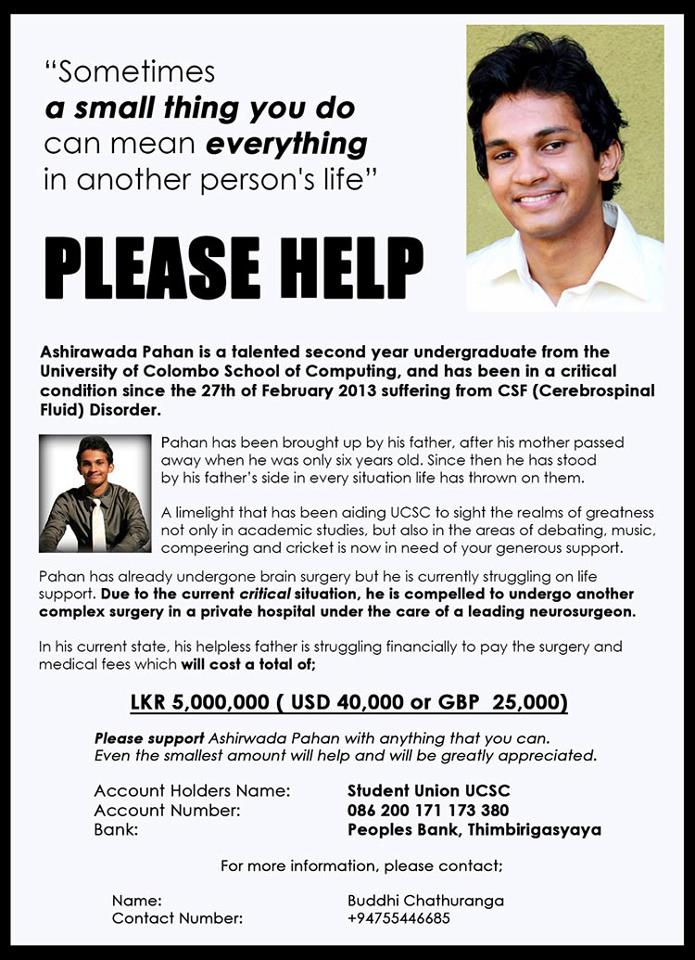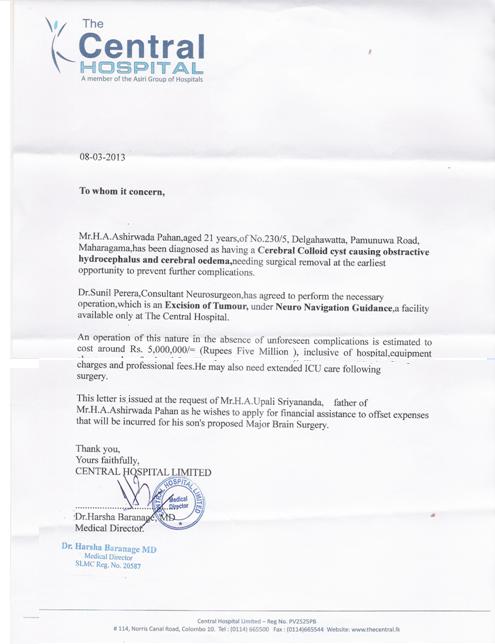 Note : I got a request from a genuine member of this forum to publish this note as he has personally visited the boy who fallen ill suddenly at university. He further stated that the student is in bad condition after initial brain op. at J'pura. Hence thought that anyone whose willing to help this student financially. The parents have to take him to Central - only place in SL to do that operation. Details are presented in the images above.
I'm posting this in news section.
I wish him a speedy recovery. Thanks for your help in advance.
Admin.