A technical analysis indicator used to determine the overall trend of the market over different time frames.
The pivot point itself is simply the average of the high, low and closing prices from the previous trading day. On the subsequent day, trading above the pivot point is thought to indicate ongoing bullish sentiment, while trading below the pivot point indicates bearish sentiment.
As I mentioned earlier, the pivot point itself is the primary support or resistance. This means that the largest price movement is expected to occur at this price level. You can clearly see that by using following example. The other support and resistance levels are less influential, but may still result in significant price movements.
It is generally considered that if the pivot point is broken in an upward movement then the market is bullish. And if the pivot point is broken in a downward movement, then the market is bearish.You should keep in mind that pivot points are short-term trend indicators, useful for only one day until they need to be recalculated.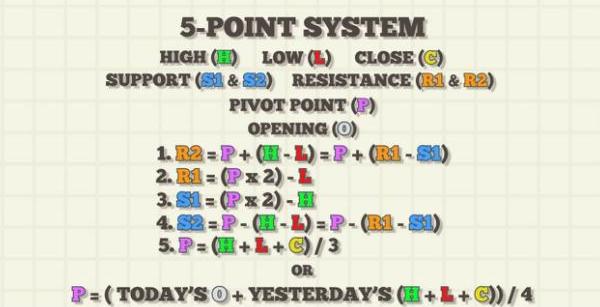 Example :
ASI Index values as of [ 24-04-2013]
Open = 5885.29
High = 5949.46
Low = 5885.29
Close = 5933.73
Pivote Point = [High + Low + Close] / 3
Pivot Point = 5922.83
By Substituting above values to the equations given herewith, you can calculate the following S1,S2,R1 & R2
R2 = 5987.00
R1 = 5960.36
S1 = 5896.19
S2 = 5858.66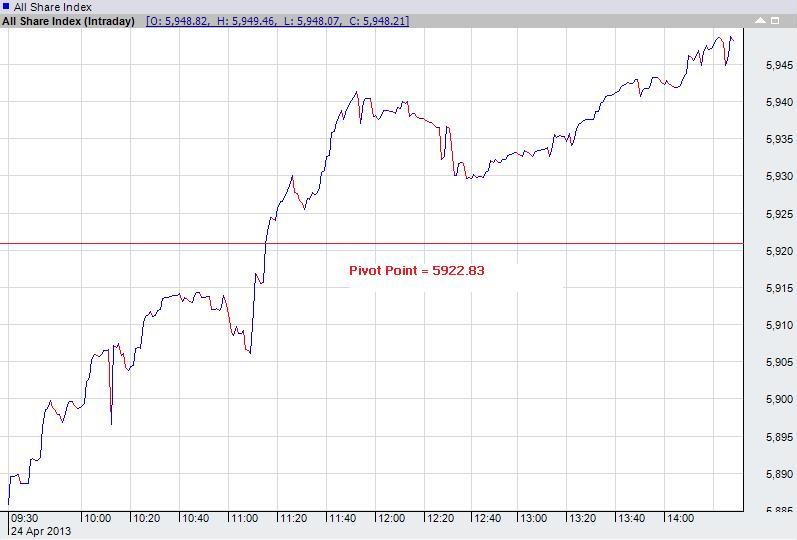 Thank You.