ඔබට  තේක්ක, අගර්වුඩ් , සුදු සඳුන්  , වැනිලා , අඹ ...  ... වගාවන් මිස් උනාද .
මෙන්න දැන් ඔබ වෙනුවෙන් ඉදිරිපත් වී ඇති නවතම
මුරුංගා !
A Moringa Plantations Company introduced their unique concept of Moringa Plantation at the Inco exibition BMICH last week.
I am not connected to them or do not have any idea about this.
I just wanted to give you info. This is not a paid commercial.
They say, cultivating Murunga in  Hambatota and you can pay 700,000/- and buy 40 pech land lots. They will plant, manage and cash the harvest for you. ( No need to explain , I  think all know this concept.. )
I hope no one will oppose me for publishing their leaflet.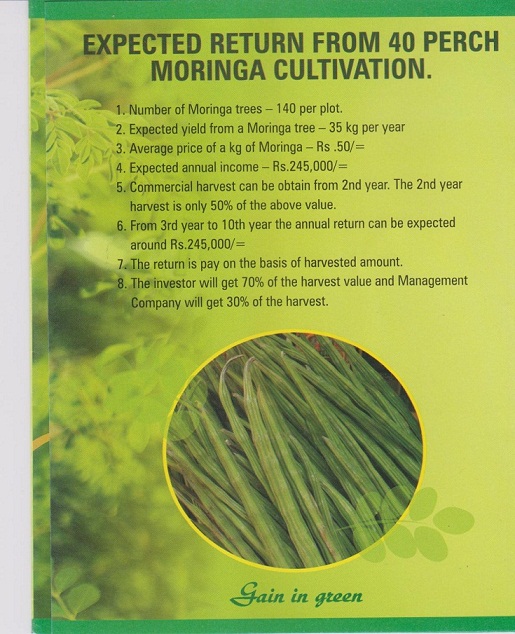 Last edited by Chinwi on Wed Jul 10, 2013 2:27 pm; edited 3 times in total