CAL RESEARCH's VIEW ON JKH – FV LKR192; HOLD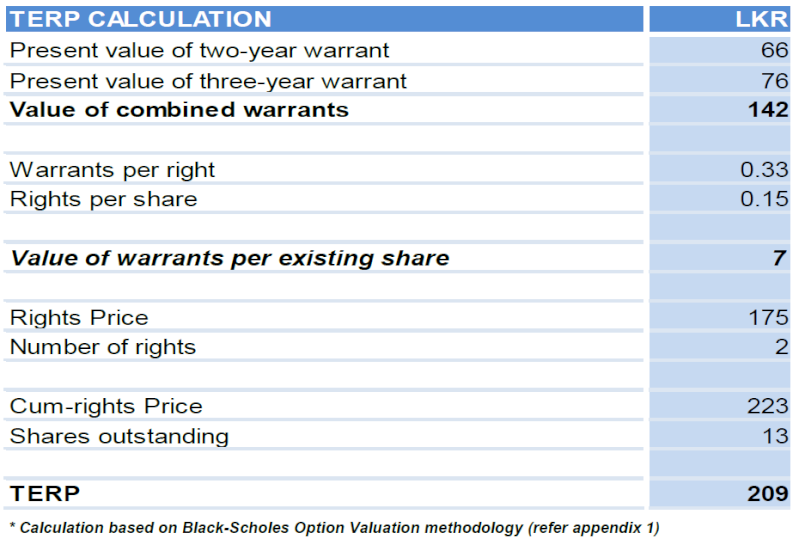 In FY14E, CAL expects an EPS decline of -6% YoY (Best Case Scenario)
– CAL Research continues to expect JKH's Transport, Leisure and Retail segments (80%+ of EBIT) to face challenges over the next year. The transport segment will face competition from the Colombo South Port and is likely to become heavily reliant on transshipments (i.e. trade) to the sub-continent. In FY14E, JKH's Sri Lanka resorts are likely to see occupancies at c.60%, (c.70% group-wide) due to high pricing and low product quality. Re-pricing of flagship hotels are very likely towards later FY14E as new int'l brand hotels enter the market. Finally, the retail segment is likely to see margin pressure due to operational cost increases, while higher taxes may dampen consumer purchases (retail side). All else unchanged (i.e. ex-Integrated Resort investment), CAL Research continues to expect a c.6% YoY decline in EPS in FY14E. Please refer 1QFY14 Earnings Note for details
Integrated Resort Funding Remains a Concern
– JKH management expects phase I of the project to cost USD650mn (including land value of USD60mn). CAL Research remains cautious regarding funding. If the investment commences in FY14, JKH EPS may decline by 30%+ YoY to LKR9.3.
1. As at 1QFY14, JKH had net cash and short-term investments of LKR19bn (USD145mn).
Including the land, this amounts to USD205mn, leaving a funding shortfall of USD445mn for the first phase if management's project cost expectation remains intact.
2. CAL anticipates phase I costs (excluding car park and land) to reach USD450 psf, which is 50- 60% cheaper than regional IR costs (excluding land). Therefore, total phase I project cost is likely to reach USD700mn (including land), bringing the funding shortfall to USD495mn.
3. The announced rights issue may raise USD176mn, leaving a shortfall of USD270-320mn for phase I. This shortfall may partly be bridged if all warrants are exercised, providing JKH with USD128mn. The remaining USD192mn may be financed via debt.
CAL Research continues to expect significant cash outflow over the next 5 years for development and is still awaiting announcement of the casino license. We expect project break-even to take between 12-14 years if a 50% JV is assumed. The company has yet to disclose the structure of the venture.
FV for JKH is LKR 192 (Current Price LKR 208)
– Following the announcement of the rights issue (28 Aug 2013), CAL has revised our recommendation to a HOLD based on share price adjustment (-40%+ since our SELL call in May). CAL Research's FV for JKH is LKR192 and a liquidity premium of 10% is arguable. At current prices of LKR208, we upgrade JKH to a
HOLD
.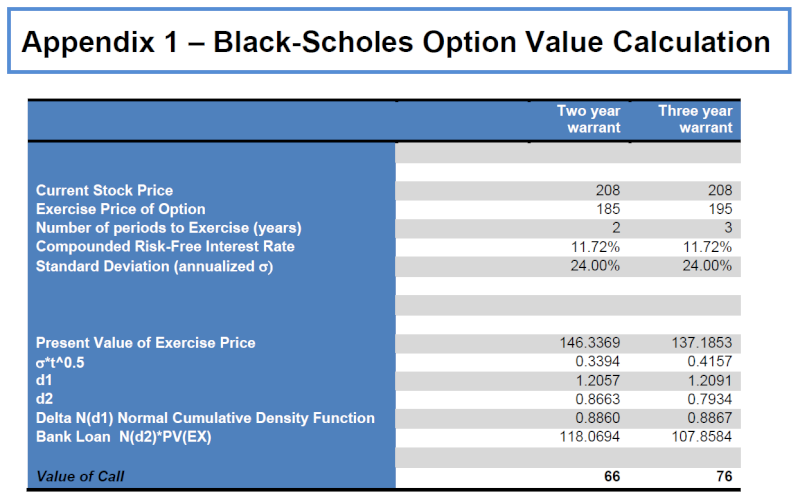 Source: CAL Research