Top Fund Manager of SLEF Stock Market Simulation Game, Harsha Sritharan beats the market and makes 109% return from the Stock market during first 7 months of 2014 by more than doubling his initial investment of Rs 10mn. It is a significant performance compared to the index growth of only 15% during the equivalent period.
Learn how to invest in the Stock Market by using Sri Lanka's First-ever Stock Market simulation game based on Colombo Stock Market real information and data. You can also follow Harsha and follow his portfolio strategy and make money.
Visit www.vstox.com for more information.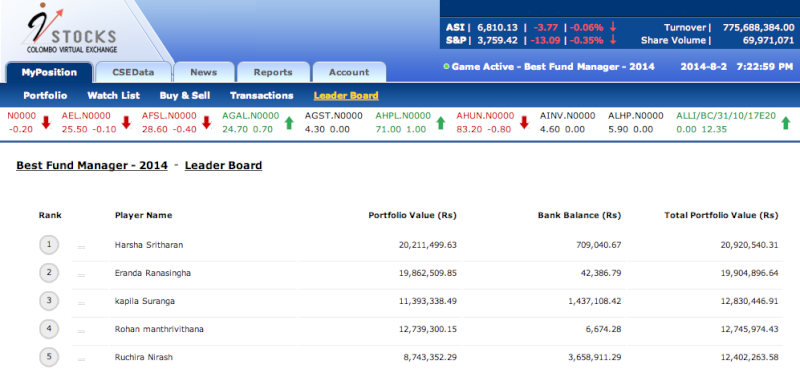 Last edited by Sstar on Sat Aug 02, 2014 8:24 pm; edited 5 times in total