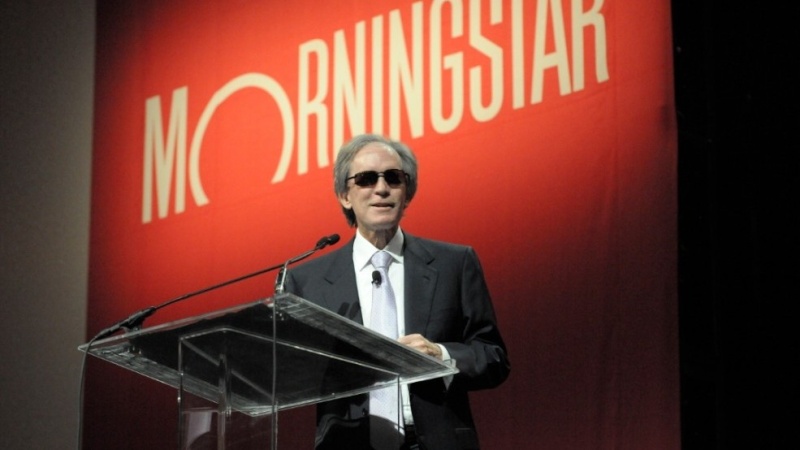 Bill Gross , the 70-year-old billionaire and founder of the Pacific Investment Management Company (PIMCO) and arguably the most powerful man in the bond market, is leaving the firm he founded and heading to Janus Capital, according to a statement Janus released Friday morning.
While the announcement comes just two days after it was revealed that the SEC is investigating whether or not PIMCO inflated returns on its ETF, the Pimco Total Return Exchange-Traded Fund, Gross offered little indication that he was planning on leaving. In January, following the departure of then-CEO Mohamed El-Erian, Gross said, "PIMCO's fully engaged. Batteries 110% charged. I'm ready to go for another 40 years!"
He's clearly changed his tune. In an unexpected statement released by Janus Friday morning, Gross said:
Today, with a mixture of excitement and sadness, I am announcing that I have decided to join Janus Capital Group and end my association with PIMCO. It was not without great thought and deliberation over quite some time that I decided to begin this next chapter. During my time at PIMCO we accomplished a great deal, managing now over 2 trillion dollars of global assets with a track record of very significant value added that has generated tens of billions of dollars to individual, corporate, and sovereign client portfolios. But now, after having spent considerable time serving in senior management, it is a time for me to reduce executive and people management responsibilities at a larger firm and focus on the pure aspects of portfolio management at a smaller one. Janus is the right fit at the right time in my career – and my life.
Gross will manage the recently-launched Janus Unconstrained Bond Fund in a new Janus office in Newport Beach, California, and will be responsible for building-out the firm's efforts in global macro fixed income strategies. In moving to the Janus fund from the PIMCO Total Return fund that he managed, Gross is going from a fund with more than $220 billion in assets under management to a fund with barely $13 million in AUM — though that number is likely to grow as investors follow the "Bond King" to his new investment home.
On behalf of Janus, CEO Richard Weil said in a statement Friday that Gross "offers Janus a unique opportunity to offer strategies and products that are highly complementary to those already managed by our credit-based fixed income team. Weil — who was once a managing director and COO at PIMCO — also said, "With Bill leading our global macro efforts and Gibson our credit-based fixed income team, I am confident Janus will be able to meet the needs of virtually any client."
Gross' statement makes it seem like leaving was his idea, but a statement released by PIMCO Friday morning paints a different picture. "While we are grateful for everything Bill contributed to building our firm and delivering value to PIMCO's clients, over the course of this year it became increasingly clear that the firm's leadership and Bill have fundamental differences about how to take PIMCO forward," stated CEO Douglas Hodge.
PIMCO confirmed that Gross will leave "effective immediately."
The timing of Gross' announcement was certainly a surprise, but a look at the past year shows the breadcrumbs that led to Friday's events. Gross, an eccentric character with a penchant for speaking in the third person, saw his reputation take a hit after El-Erian — who, before his departure from PIMCO, was widely seen as Gross' successor — announced his resignation in January. Shortly thereafter, reports emerged of a contentious and tense environment at the investment firm. The Wall Street Journal reported that traders witnessed Gross proclaiming, "If only Mohamed would let me, I could run all the $2 trillion myself…I'm Secretariat. Why would you bet on anyone other than Secretariat?" Gross fired back, telling Reuters that El-Erian was "trying to undermine" him and going on CNBC to refute reports of a tense environment at PIMCO. (His evidence? He allowed traders to play a rock song at 8:00 am and once instituted a conga line.)
He was still on the defensive this summer; as FORBES' Steve Schaefer reported in June, Gross told a group of reporters at the Morningstar conference, "Repeat after me. Bill Gross is the kindest, bravest, warmest most wonderful human being you've met in your life."
Following the release of the unexpected announcement, shares of Janus surged in pre-market trading, first by 20%, then 30%; they're currently up 38.25%. Meanwhile, shares of Allianz — the German multinational of which PIMCO is a subsidiary — sank more than 5% on the news, and are currently down 6.2%.