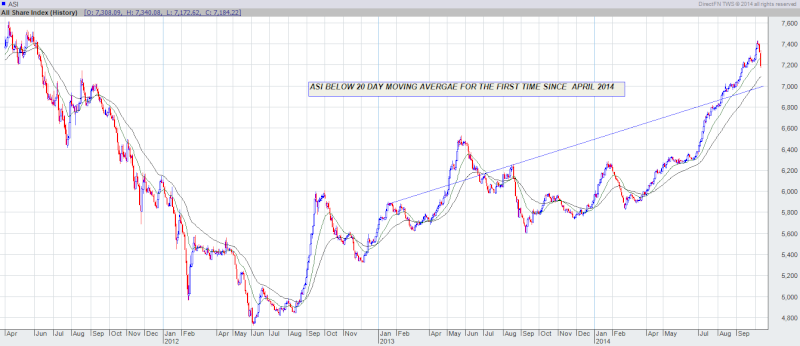 The ASI is seen correcting after being over bought for a couple of weeks. The index has fallen below the 20 day moving average for the 1st time since April.
This has provided decent support to the market in the past 6 months. Any attempt to rally will be met with resistance around 7300 levels. Support between
7050 and 7000 is evident at this moment in time.
Capital Trust