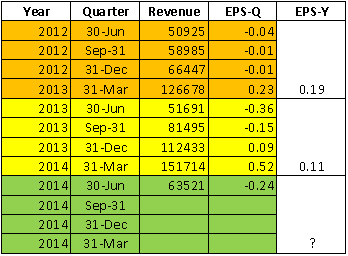 " />
Current Price : 6.6 Rps.
Expecting positive EPS-Q for forth coming 3 Quarters. Annualized EPS could reach beyond 0.5 end of 2015 March. It's Only a prediction of mine.
For a moment if we think Price didn't change till 2015;
Then PER(x) ~ 12 (This is comparatively low with other Hotels) , PBV(x) ~ 0.92
Expecting your valuable feedback...........