This Forum provide so much freedom to the members. it is one the best quality for the forum site  but unfortunately some people misuse this site to promote their stock only. please don't post again again about same details about the stock doesn't matter good or bad stock.recently we know ASCO promotion going on,
one of the Ex: recently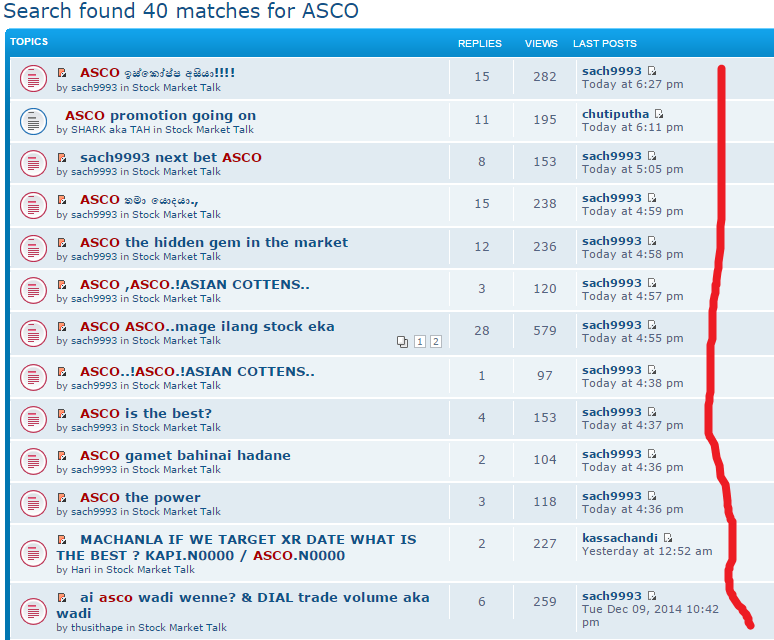 Some other bad promotion for SIRA , COMD , SDB, NIFL, BLUE..EtcWhy are you open so many threads for one stock. please stop this in future. and take necessary action by moderators and co admin , admin.
unfortunately I don't know how to merge these link together as a moderator. I couldn't see any link for that. I don't need this title
but now I am ready to do these merge Jop  if Admin/Co Admin show me how to merge the post together.
or please some other moderators (NZboy or ,,,,)  can do this ,
Hi moderators / any members
first when you see some post like these bad promotion then ask question how ? where is the source from then warn them or ban them
Am sorry If I am harsh...