An election hailed as a leap forward for Sri Lanka's democracy is proving a step back for investors.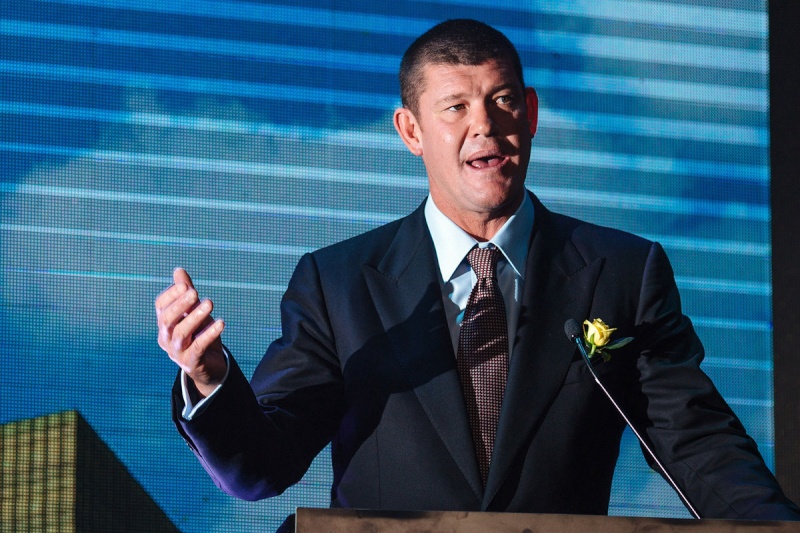 President Maithripala Sirisena's government last week canceled casino licenses, and his first budget reduced public investment and included a one-off windfall tax on company profits. The country's benchmark stock index fell the most in 17 months in the next trading session on Jan. 30, and is the world's fifth-worst performer since a Jan. 8 election.
Crown Resorts Ltd., the Australian casino company controlled by billionaire James Packer, already pulled out of a planned $400 million development on the island. Other projects, including a Chinese-backed plan for a $1.4 billion city on reclaimed land near Colombo port, are now in jeopardy.
"The new government has gone beyond condemning what it sees as overpriced or immoral projects and targeted big domestic business as a whole," Sasha Riser-Kositsky, Asia Associate at Eurasia Group, said in a Jan. 30 note. The moves increase uncertainty for foreign and local companies and "will depress private investment," he wrote.
Sirisena's moves to erase the legacy of predecessor Mahinda Rajapaksa's 10-year rule risk turning off investors just as he seeks help from the International Monetary Fund on managing mounting foreign debts. Sri Lanka is planning a dollar bond sale in February as it must repay or rollover $2 billion of debt this year, the most in data going back a decade.
Sirisena's election win surprised investors and raised doubts that he'd be able to effectively manage an unwieldy coalition of parties. It also ended the reign of Rajapaksa, who was accused of amassing wealth for his family while leaning more on China to finance large projects as the U.S. and its allies expressed concern over human rights abuses.
Populist Measures
The budget unveiled on Jan. 29 included populist measures designed to win votes in parliamentary elections due to be called in April. Failure to win more seats could hamper his ability to make good on election promises to further raise wages of state employees, a move that would bolster his government's popularity.
"Foreign buying may slow down in the next three months, given the policy uncertainties and a short-term cabinet," said Reshan Wediwardana, an analyst at First Capital Equities Ltd. in Colombo. "The market will then look for whether the government that is elected is going to give a strong policy direction."
The Colombo All-Share Index has lost 4.4 percent over the past two trading sessions, the biggest two-day drop since February 2012, and is down 6.6 percent since the election. Over the past five years it gained 89 percent, the fifth best performer in Asia, according to data compiled by Bloomberg.
Imperils Growth
HSBC Holdings Plc on Jan. 30 said the revised 2015 budget imperils Sri Lanka's growth, which is the fastest in South Asia, as it cut infrastructure spending by 1.6 percent while boosting public salaries by 47 percent.
The most worrisome part of the budget was a one-time 25 percent tax on companies or individuals who reported more than 2 billion rupees ($15 million) in profits in the tax year ending March 2014. The Ceylon Chamber of Commerce, Sri Lanka's largest industrial grouping, said the taxes would send a confusing signal to investors.
"These are not desirable features of a competitive economy and a modern tax system," it said in an e-mailed statement.
'Political Aspirations'
Finance Minister Ravi Karunanayake said on Friday that the budget was written in a few days with consideration of "political aspirations" as the government looks ahead to the parliamentary elections. He forecast a budget deficit of 4.4 percent of gross domestic product for this year, narrower than the 4.6 percent estimated by Rajapaksa in an October budget reading.
"Our intention was not to distort the market, but to ensure that if there had been any ill-gotten gains in certain areas, certainly there won't be any mercy on them," Karunanayake told an investor forum.
Harsha de Silva, deputy minister of planning and economic affairs, said investors wouldn't have to worry about similar taxes on profits anymore.
"We have very clearly said this is a one-time tax," he told reporters in Colombo on Monday. "The retrospective nature of the tax I agree is not the best signal to the market."
http://www.bloomberg.com/news/articles/2015-02-02/election-surprise-proves-letdown-for-sri-lanka-investors