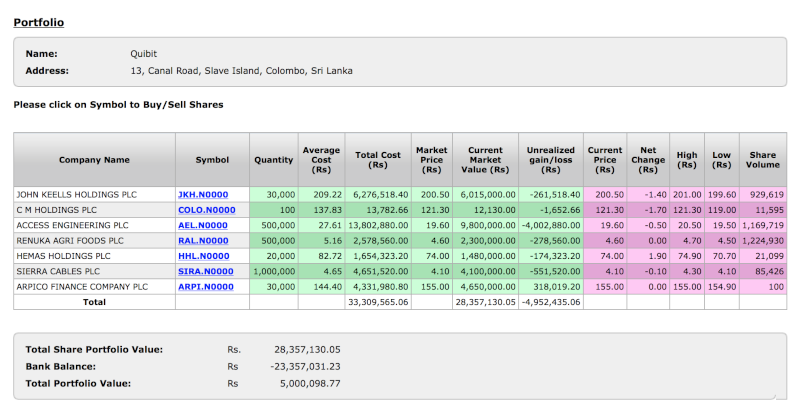 Look above. My initial capital of Rs 10mn is now down to Rs 5mn. I have lost 50% of my capital within first 3 months of the year. I am down to the 198th position
Learn stock market investments before you put your real money.
Free stock market simulation game from the Virtual Stock Exchange.
www.colombostockexchange.com