I am showing this GEM
@ 8.60
, not @ 10.00.
This will be the next
GEM
in the CSE...
Most probably they will announce the dividend on February 1
st
week.
Approximately 11.6 % Yield on Current Market Price =>  1 / 8.60 * 100 =
11.62791
This is a good share trading below Rs. 10/= to declare a total dividend of Rs. 1 per share.
Look at the past dividend history.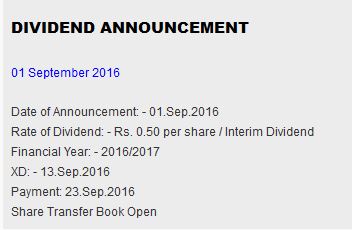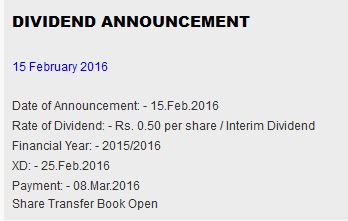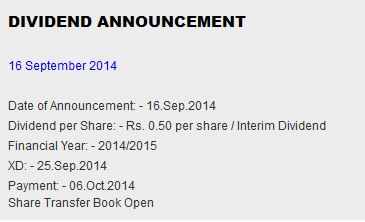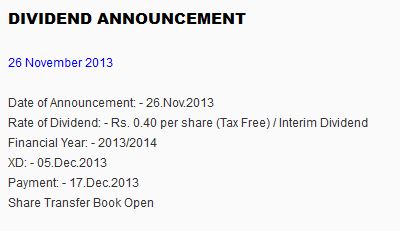 According to the current scenario these dividends are very attractive. 
Look at the chart short term and long term.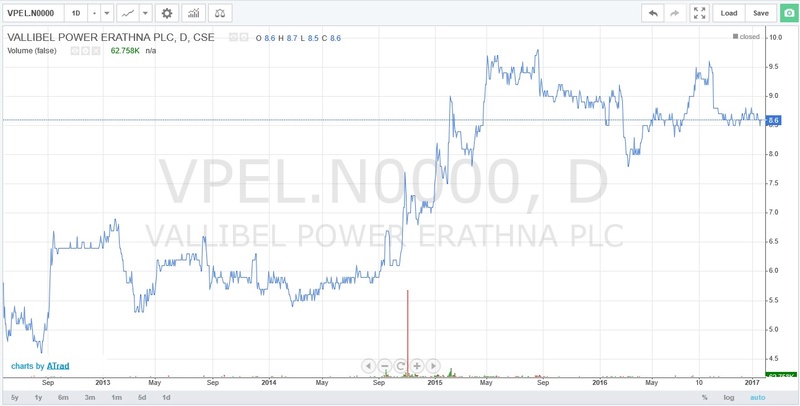 This is not a Buy/Sell recommendation. Please do your homework and analyze and then make a good decision. Because the money is yours.
Thank you.
Thushara Ayya.