Impact on Statement of Comprehensive Income and Net Assets
Based on the assessment undertaken , the total estimated additional loan loss provision of MERCANTILE  INVESTMENT & FINANCE PLC as at 31 st March 2018 on adoption of SLFRS 9, was expected to increase by 12% compared to the total impairment provision determined as per LKAS 39. The impact of the new classification and measurement approach for financial assets is not expected to be material.


Accordingly, the increase in impairment provision based on ECL model under SLFRS 9, had it been effective as at 31st March , 2018, would have reduced the MERCANTILE 
INVESTMENT
 & 
FINANCE
 PLC net assets by approximately 0.4%.
The company is in the process of validating the impact of migration to SLFRS 9 as at 31st December , 2018.
_____________________________________________________________________________
There were no changes to the Accounting Policies and methods of computation since the publication of the Audited Financial Statements  of MERCANTILE INVESTMENT & FINANCE PLC for the year ended 31st March 2018.
The Sri Lanka Accounting Standard – SLFRS 9 on "Financial Instruments", which replaces the existing guidance on LKAS 39 on "Financial Instruments: Recognition and Measurement" has become effective for annual reporting periods beginning on or after January 01, 2018. SLFRS 9 replaces the
"Incurred Loss Model" in LKAS 39 with forward looking "Expected Loss Model ("ECL") which requires considerable judgement over how changes in
economic factors affect ECL, which in turn is to be determined on a probability weighted basis. SLFRS 9 also contains a new classification and
measurement approach for financial assets that reflects the business model in which assets are managed based on their cash flow characteristics.
Based on the "Statement of Alternative Treatment (SoAT) on the Figures in the Interim Financial Statements" issued by The Institute of Chartered
Accountants of Sri Lanka, entities are granted with the option to prepare Interim Financial Statements continuing the application of LKAS 39 with disclosures on impact to the Income Statement and Statement of Profit or Loss and Other Comprehensive Income for the period, if SLFRS 9 has been applied.
Accordingly, as permitted by the above SoAT, the company has prepared the Interim Financial Statements for the quarter ended 31st December 2018 based 
on LKAS 39.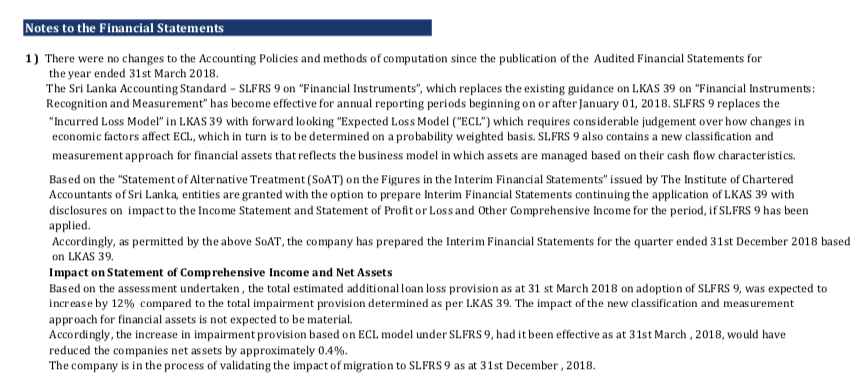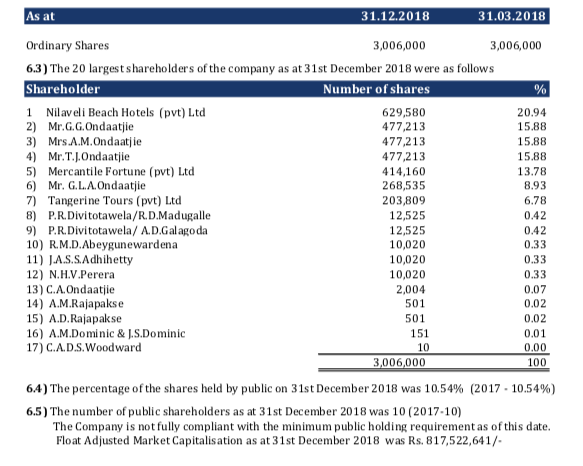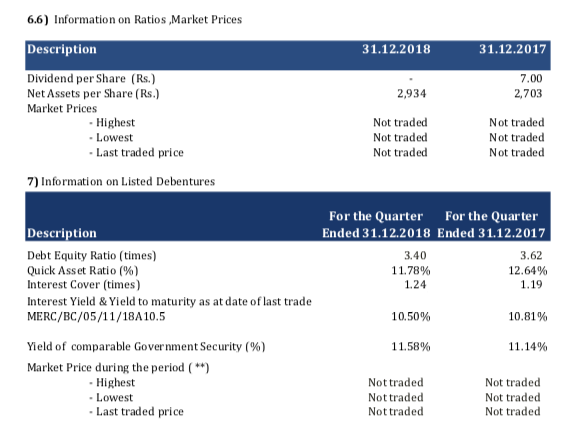 Last edited by ChooBoy on Thu Jan 31, 2019 9:29 pm; edited 1 time in total