Sri Lanka's tax revenues dropped 26% to LKR 408.5Bn up to Apr 2020 and the finance ministry has halved capital spending to keep down the deficit, amid a fiscal and monetary stimulus compounded by a Coronavirus crisis, data shows.
Total revenues were down 20% to LKR 476.8Bn helped by non-tax revenues which grew 53 percent to LKR 68.2Bn due to an LKR 24Bncentral bank profit given as new liquidity.
Current spending grew 9% to LKR 820Bn. The finance ministry slashed capital spending by 48% to LKR 110.2Bn, keeping total spending at LKR 930.9Bn, down from LKR 961.9Bn last year.
The overall deficit after grants rose 24% percent to LKR 452Bn or about 2.9% of the estimated gross domestic product for the year, up from 2.4% last year.
The four-month deficit in line with 8.5% or about LKR 1.3Tn forecast for the full year.
The deficit was financed with LKR 26Bn in foreign finance and LKR 425Bn in domestic finance.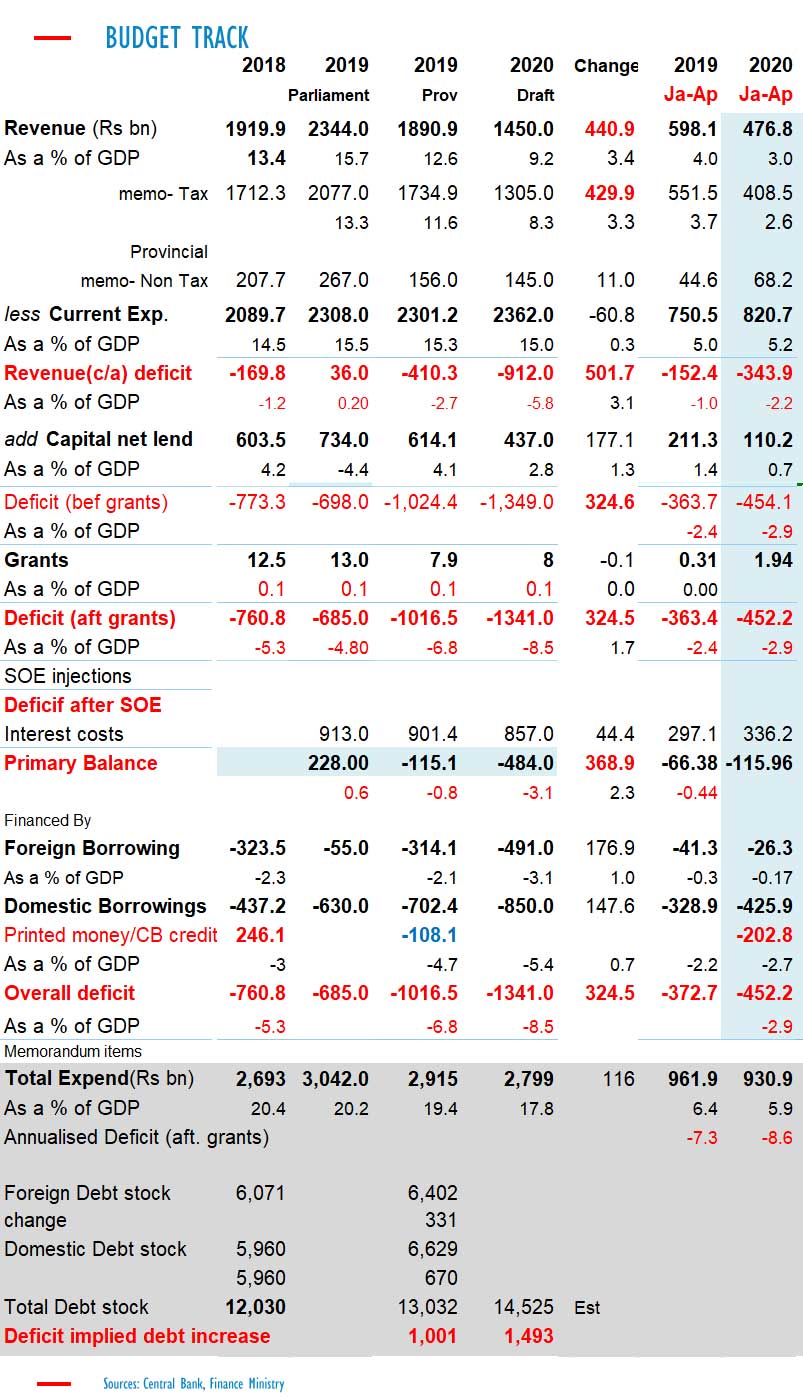 https://economynext.com/sri-lanka-tax-revenues-drop-26-pct-up-to-april-2020-rs200bn-printed-71692/