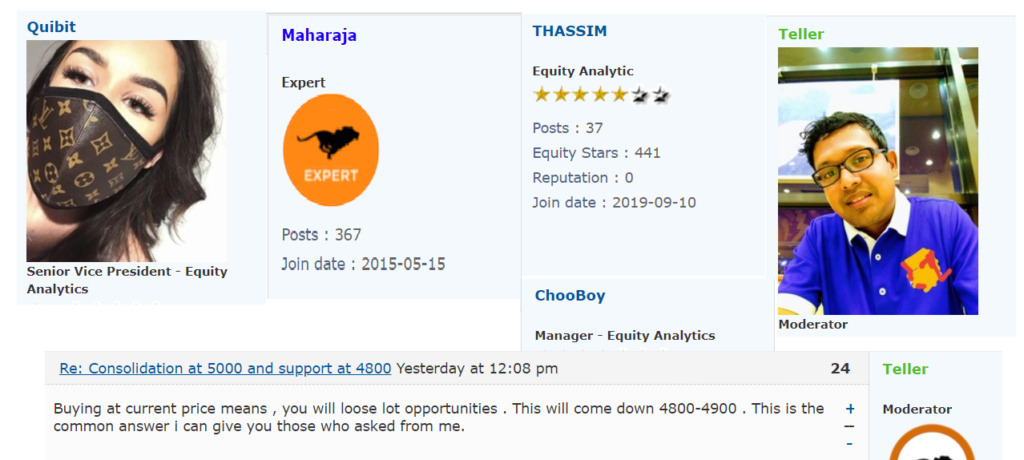 All new comers should understand what these people try do. these looters always try to loot your money and it is evident that how ridiculously Teller is trying to stop new comers from grabbing opportunities (he will say it is up to you to decide and it your money, but it clear what these gang is trying to do).
Some members has moderator powers and some members works for third party.
But as a community we should not tolerate this and always should try to save at least one innocent low capacity investor like us.
Since today gain is 180 points , there is a chance that it will be red (-20) tomorrow.
if it happens these people will jump again and try to make a mountain out of molehill and try again to loot our money.
just note the user accounts, but they have plenty of secondary accounts as well.
and this is not based on single instance. it frequently happened and most members did a great job in a way that it was not so easy for them. but at least few people fall into their trap.
NOTE:
since they have moderator powers probably this thread will be deleted. but remember , when a member criticize a moderator in an online forum, there is ethical code that moderator will not use their power.