@Vishwanarth

wrote:Senior investor known as Wallstreet in an other site says...

I have prepared another table which comprises of few scenarios to map out the estimated target price for EXPO which has now become a hot share in CSE.

*EXPO last 2Q EPS now stands Rs3.21. As a result of all the information mentioned by all of us in this thread we know that company will perform well in future two quarters as well.

*Colored figures are only estimated figures by my self.

*Company should perform well in the next two quarters as expected by me to reach the below mentioned EPS figures and the estimated future price of EXPO.

*I strongly believe that this is fair expectation provided the company delivers expected profits in future.

*This is not a buy or sell recommendation.

*Disc - hold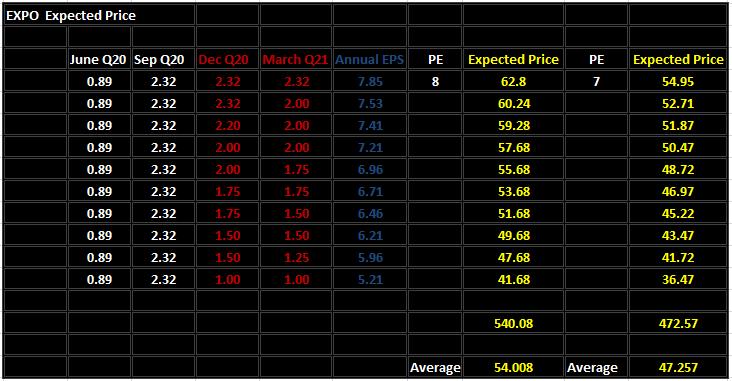 The picture shared by wall street.
All credit to Wall Street