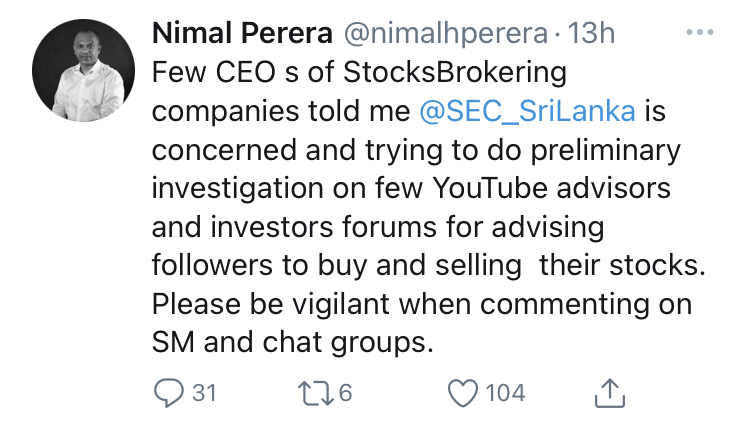 Nimal Perera



@nimalhperera



Few CEO s of StocksBrokering companies told me
[size=23]@SEC_SriLanka
is concerned and trying to do preliminary investigation on few YouTube advisors and investors forums for advising followers to buy and selling their stocks. Please be vigilant when commenting on SM and chat groups.
8:16 PM · Nov 24, 2020
·
Twitter for iPhone
5
Retweets
51
Likes
[/size]







Priyal Mendis



@PriyalM1

·
21m


Replying to


@nimalhperera


and


@SEC_SriLanka


Does this include broker firms and their research reports too ?



research based manipulation is much bigger than the post/vedio based manipulation... Financial literacy is a must if you want to invest in CSE..