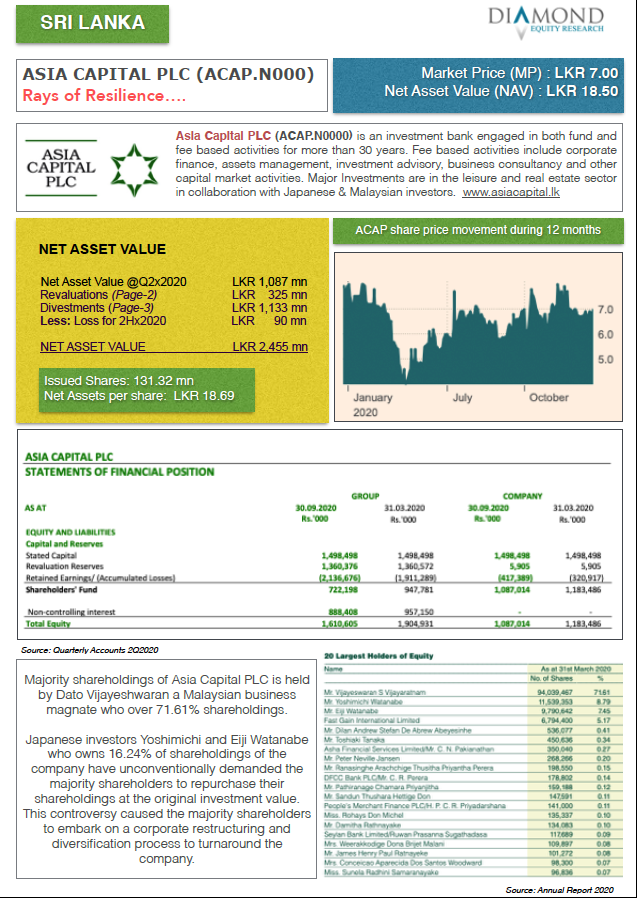 https://pdfhost.io/v/52erbfzE7_Asia_Capital_Research_Paper.pdf
Asia Capital PLC started as a securities trading company in the early 1990s, specialising in stock brokering, and later expanded its business portfolio to encompass the larger share of the investment banking market in Sri Lanka.
As Asia Capital PLC (ACAP), the company ventured into diverse industries and sectors to fulfil the vision and become a powerhouse providing value-added investment opportunities and unmatched wealth creation services. Currently, operations consist of leisure, project management, investment banking, and advisory services.
Asia Capital also has a large  presence in hotels sector through Asia Leisure holdings whilst they also specialise in property management, real estate, asset management and information technology services.
Asia Capital has entered into Stock Brokering business by acquiring Navara Securities. Asia Capital PLC's 92% is owned by Malaysian business tycoon Dato Vijay Eshwaran and his companies.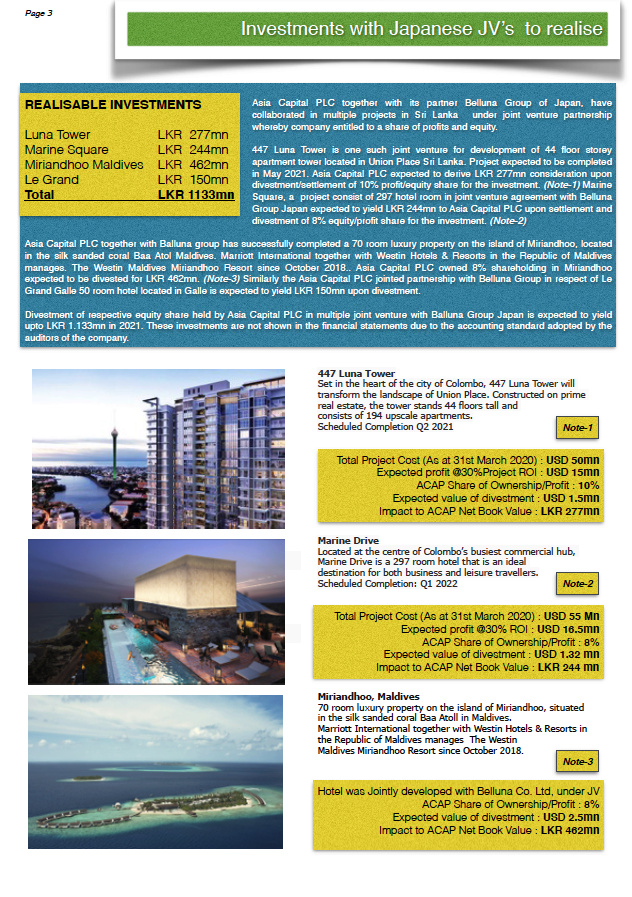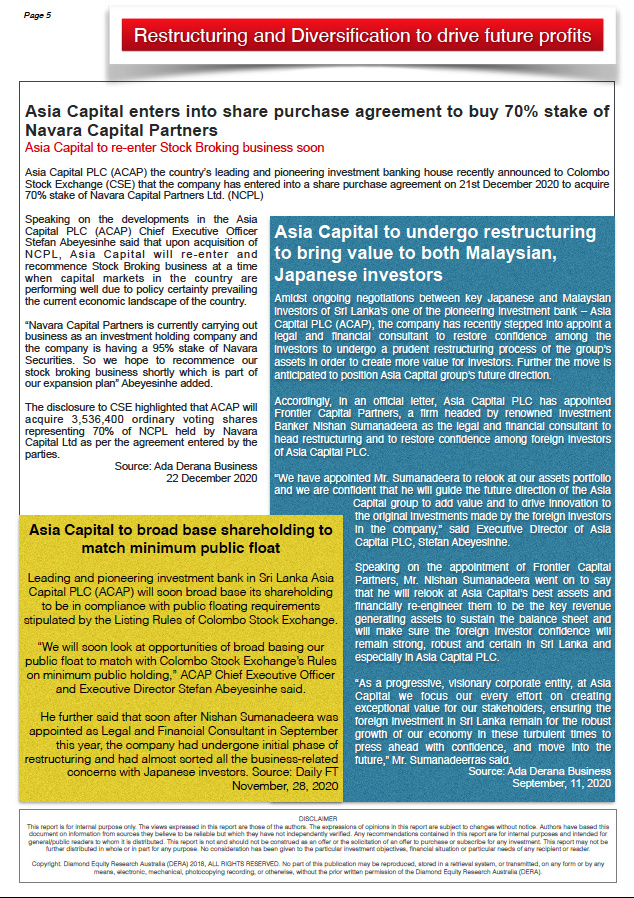 https://pdfhost.io/v/52erbfzE7_Asia_Capital_Research_Paper.pdf