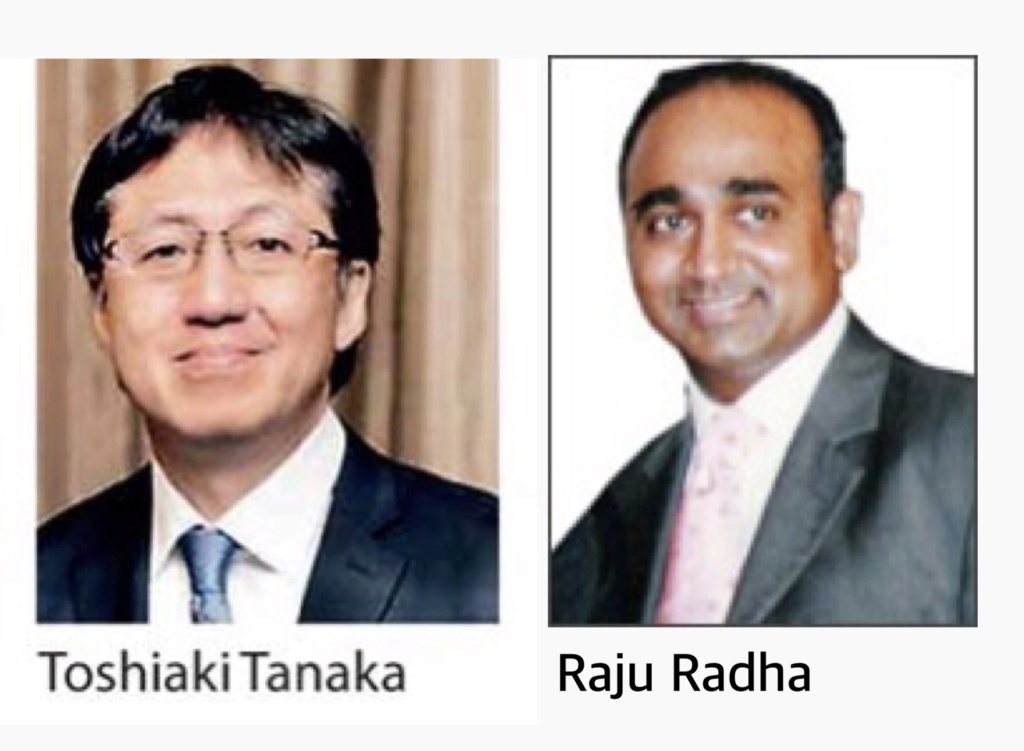 Toshiake Tanaka resigns from Asia Capital PLC amidst audit investigation and acute conflict of interest.
Raju Radha appointed to the Executive Committee of Asia Capital PLC
Asia Capital PLC to recommence Stock Brokering activities soon.
Upon a year in restructuring the Japanese - Malaysian investments that were in a hot Tom Yum soup, Sri Lanka's pioneer in investment banking Asia Capital PLC recently on Tuesday the 18th August 2021 disclosed to Colombo Stock Exchange that Toshiaki Tanaka had resigned from the board with effective from the same day.
Mr Raju Radha was appointed to board of Asia Capital PLC in January 2021
However, it is now revealed in country's capital market circles that Toshiaki Tanaka has send his resignation letter when an audit inquiry was called by the company relation to Tanaka's controversial dealings with the other Japanese investors who had invested in the leisure sector of Asia Capital PLC. According company sources Toshiake Tananka has acted in conflict of interest by representing and earning commissions from both parties without any disclosure.
According to sources Asia Capital had demanded over Rs. 77  million from Tanaka for causing loss and failure in continuation of other Japanese investors' relationship, since now a complete breakdown of relationship has been occurred from the side of Japanese investors.
Asia Capital PLC acquired the controlling interest in Navara Securities (pvt) Ltd which is a licensed Member of the Colombo Stock Exchange in January 2021. New Stock Brokering company which has been renaned as Asia Capital Stock Brokers www.acapstockbrokers.lk is likely to commence operations shortly accirdjng to their website.
Asia Capital PLC was the previous owners of Asia Securities (pvt) Ltd which was sold to Dumith Fernando current Chairman of the Colombo Stock Exchange in 2011 for a price disclosed to be around LKR 400mn.
https://cdn.cse.lk/cmt/announcement_portal_prod/Resignation%20of%20T.Tanaka_69529875525174.pdf