Says global expansion strategy cements Group's position as world's largest multi-currency, multi-geographic microfinance service provider


Makes parallel investments in Tajikistan in Central Asia by acquiring 75% stake in microlender and two microfinance companies fully in Malawi and Tanzania in East Africa 


Deputy Chairman Ishara Nanayakkara says LOLC's impact on SL, Cambodia and Myanmar illustrates its biz model successfully delivering tangible benefits to those at the bottom-of-the-pyramid often overlooked by formal financial system


---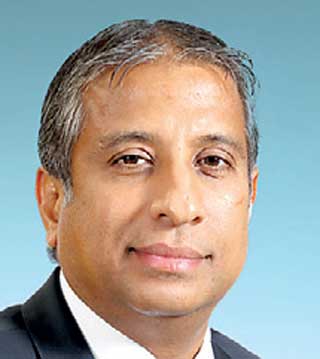 LOLC Group Chairman Ishara Nanayakkara
---
LOLC Holdings PLC, with its robust Micro, Small and Medium Enterprises-based (MSMEs) business model, said yesterday it is expanding the global footprint with three parallel investments in Tajikistan in Central Asia as well as Malawi and Tanzania in East Africa.

LOLC said it has entered Central Asia with its maiden investment in the region through the acquisition of a 75% stake in a company known as Karat, (LLC LTMKh and LLCTMKhL) with a license authorising them to conduct a microlending and gold loan business in Tajikistan. 

Tajikistan, with a population of over 9.5 million and a lower GDP per capita of $ 859, presents tremendous potential for rolling out LOLC's highly successful MSME model that specialises in serving bottom-of-the-pyramid clientele. LOLC will increase its equity stake in the company to 100% by the year-end, a statement from the company said. 

The LOLC Group's successful microfinance operations in Nigeria and Zambia have provided the impetus for the Group to further deepen its presence in the African continent through strategic acquisitions of two microfinance companies in Malawi and Tanzania. 

In Malawi, the Group acquired 100% equity stake of Express Credit Ltd., while in Tanzania the Group secured a 96% stake of Tujijenge Tanzania Ltd.  Malawi with its population of over 19 million and low GDP per capita of $ 625 and Tanzania with over 58 million people and GDP per capita of $ 1,077, are both deemed to be highly conducive markets for MSME business, thus paving the way for rapid growth and long-term value creation for the Group.

LOLC statement did not disclose the cost of the three acquisitions.

After creating a strong and successful microfinance and SME model in Sri Lanka, LOLC entered into the global MSME arena in 2007 with a maiden investment of just $ 0.5 million to acquire an 18% stake in PRA-SAC Microfinance Institution in Cambodia. The Group thereafter acquired 70% controlling interest of PRASAC over the next nine-year period. 

Under the stewardship of the LOLC Group, PRASAC has continued to register exponential growth over the years. To be able to do so in a country of a mere 17 million people, serves as a clear testament to the versatility of LOLC's business model in creating value for grass root level communities. 

The phenomenal success of this investment was further iterated when the LOLC Group divested its stake in PRASAC to South Korea's largest commercial Bank – Kookmin Bank, with the company being valued at $ 1.1 billion for the second tranche. 

LOLC has achieved further success in Cambodia by replicating its MSME business model through LOLC Cambodia, the Group's second investment in the country. Today LOLC Cambodia, with a lending portfolio of $ 900 million and $ 1 billion in assets, is ranked as the fourth largest Microfinance Institution in the country and also holds the distinct honour of being among the top two most profitable microfinance entities in Cambodia, second only to PRASAC.

LOLC's greenfield operation in Myanmar, LOLC Myanmar Microfinance Ltd., too, remains one of the leading microfinance operations in that country. Having built a strong lending book and produced consistent profit growth, notwithstanding recent challenges owing to political uncertainty and the COVID-19 pandemic, LOLC Myanmar Microfinance has cemented its position as the fourth-largest player in Myanmar's microfinance sector in less than six years.  

LOLC said the Group's more recent microfinance investments in Indonesia, Philippines and Pakistan, too, are now recording turnaround results, supported by a steady build-up of MSME portfolios and assets. 

Leveraging its success in East Asia, the LOLC Group expects to further grow its microfinance bandwidth across central Asia, as well as in the Indian sub-continent, where several potential locations have already been earmarked. 

Similarly, the new investments in Malawi and Tanzania are expected to set the course for the Group to build scale in the African region. In seeking to further grow its footprint in Africa, the Group expects to focus more intently on penetrating key frontier markets that present strong opportunities for microentrepreneurship. 

Commenting on the significance of LOLC's global expansion strategy, Deputy Chairman Ishara Nanayakkara said: "Expanding our microfinance model globally is not only about pursuing our commercial ambition but doing so in a sustainable and socially responsible manner to deliver tangible benefits to those communities at the bottom-of-the-pyramid, who are often overlooked by the formal financial system.

"I believe the impact we are creating in Sri Lanka, Cambodia and Myanmar, speaks volumes about how our business model is doing just that. How we are holistically responding to the needs of these communities by promoting financial inclusion, empowering women and reducing socioeconomic disparity, in turn, triggers broader economic change."

"It is this formula which has delivered socioeconomic progress for the community and continues to bring commercial success for the Group, that we are looking to replicate through our global expansion strategy," Nanayakkara added. 

LOLC's global expansion strategy into identified regions in Asia, Africa and Central Asia will be driven by the Group's tried and tested MSME business model that will aim to reaffirm LOLC's position as the world's largest multi-currency, multi-geographic Micro and SME service provider and validate the LOLC Group's status as the Sri Lankan multination conglomerates.
https://www.ft.lk/front-page/LOLC-forays-into-Central-Asia-and-East-Africa/44-722403#.YSwzX8Yf74E.twitter