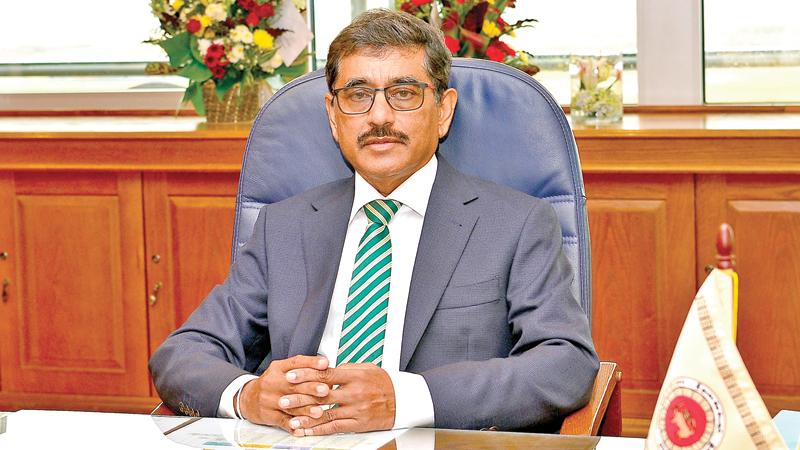 During the last monitory policy review, CBSL increased the interest rates by 7%! This was an unprecedented increase, an increase of almost 100%, compared to previous rate! As a result of this, at 11th April's treasure bill auction , one year TB rate went upto 24%! 
This is a complete disaster Mr Governor! Do you expect inflation to come down by rincreasing the interest take? Do you expect more dollars to come into the country by increasing the rupee interest rate? Do you expect rupee to strengthen against dollar by increasing the interest rate ? You are wrong! None of this will happen. It's happening only in text books sir!    
We saw unprecedented inflation in this country last three months , not because of people consume more but because of the scarcity of goods . Prices went up not because of demand over supply, but because of cost of imports were high . Cost of imports went up basically because rupee depreciated and rupee depreciated because there was no dollars available in the market ! Sir , you were out of the country and this was what happened and you came and gave us a nice , conventional , theoretical, text book answer for a complex , unconventional, once in a life time issue ! Wrong answer sir ! This will not bring  inflation down instead it will take inflation up to a different level ! This will not appreciate rupee instead rupee will depreciate further at a faster face ! This will not bring dollers to the country , it will kill exporters and lower the dollar inflows to the country. 
In this country , exchange rate and fuel prices have a direct correlation with inflation. For sure your theory book didn't teach you that. Do you think that people will stop buying petrol and diesel and instead they will put their money into treasury bills or bank deposits because there is a high interest? Do you think that people will not spend money for their basic needs and instead put that money into bank deposits ? Do you assume that borrowers will not pass this heavy interest cost to the ultimate consumers? Do you assume that bank and lending institutions will not increase their lending rates and bare the additional cost by themselves? Do you assume that majority of the consumers in this country swim on excess cash and consume excessively? All your assumptions , based on which you took  this decision to increase interest rates ,  are wrong !
Sorry to tell you that sir , as a result of this stupid move , medium and micro business sector will get wiped out , our banking and finance system will collapse due to defaults and bad debts , all private sector investments , developments and productio activities will cease and finally our economy will collapse from pan to fire ! 
When one year treasury bill rates are at 24% , what rate the bank shall offer to the depositors and at what rate the bank shall lend ? Can a business serview at 30% 35% borrowing rate ? When the government treasury bill rate ( which is treated as a risk free return rate ) is at 24% , what must be the expected rate of return of a normal equity investor , businessman, entrepreneur or trader ? What should he do to get that return ? 
Sir you have left , lots of questions unanswered in taking this decision and seriously now we have big question of you itself ! Your knowledge of theories seems to be perfect sir but sorry your practical knowledge seems to be zero ! 
Sir , we chased away one donkey who thought exchange rate can be governed and controlled by gazette notifications . We don't need to have another mad donkey leading the pack , who thinks internal inflation and currency depreciation can be fully controlled by adjusting interest rate ! We need a wise eagle who sees the full picture and it seems you are not that one !