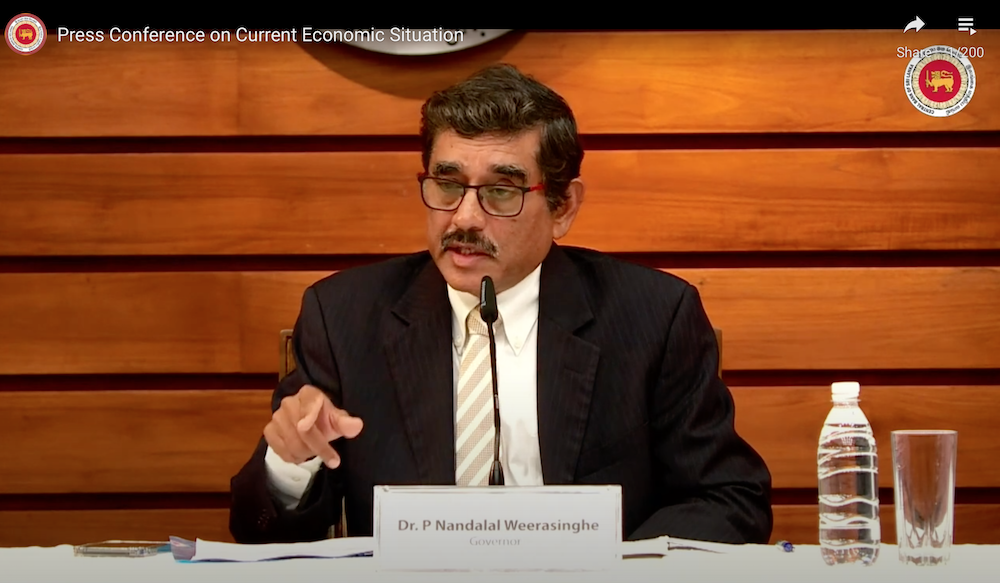 - CBSL plans to provide a daily guidance range on Exchange rates movements to the interbank market, based on weighted average exchange rate of the previous day +/- a specified %
- Further, operating instructions to be issued this week to banks to minimize charges on fees, margins and commissions on exchange transactions
- Banks given guidance that they will have discretion to direct the export proceeds to essential imports and exporters should not instruct banks to route dollars for other companies' imports
- Governor indicates that the current political instability will not delay the technical discussions with IMF, however, in order to enact changes to fiscal policy and electricity tariffs, an appointed Cabinet of Ministers is urgently needed.
- CBSL will support the Ministry of Finance in ensuring that public sector salaries and wages, essential expenses and debt repayments are met. While recent auctions have been fully subscribed, in the event that money is required to be printed to meet prioritized fiscal expenditure, the CBSL will provide transparency on additional amounts raised for this purpose. 
- However, the Ministry of Finance needs to ensure that proper fiscal consolidation plans are in place as excessive printing will be avoided in order to prevent further rises in inflation.
CBSL indicated that the following inflows are expected:
- World Bank and ADB to repurpose funds from ongoing projects; Total package of USD 600mn by the World Bank
- AIIB emergency funding
- Petroleum facility extension by India
- Bangladesh Bank extension of swap maturities due in May
- Legal advisors for the debt restructuring have been finalized by the Selecting Committee. Recommendations will be put forward once the new Cabinet is in place
- Governor advices CEB to adjust electricity pricing upward
- Measures could be brought in to cushion industries and low income households once a stable political landscape is set in line with social security nets
- Credit to private sector is slowing down given the adjustments in interest rates
- Indicative figures for Imports in March of US$1.6bn and April of US$1.8bn