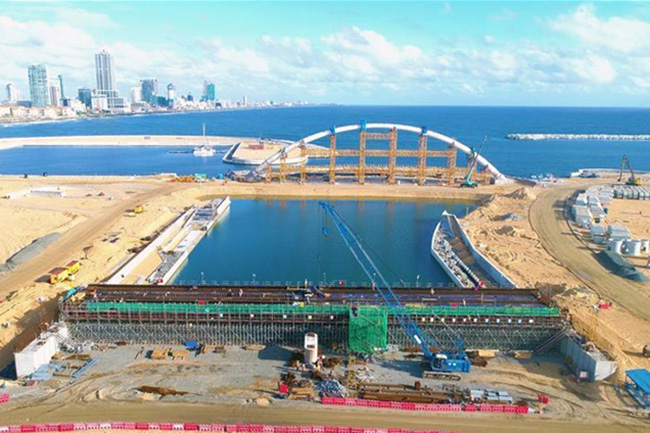 The Court of Appeal today (25) dismissed the writ application filed by the Centre for Environmental Justice (CEJ) challenging the China-funded Colombo Port City project.
The CEJ had put forward the writ application against the project company developing the Port City, Sri Lanka Ports Authority (SLPA), Board of Investments (BOI) and the Government of Sri Lanka back in 2015.
Senior State Counsel Suren Gnanaraj had appeared for the Government and Dr Asanga Gunawansa, Attorney-at-Law, with Dilshan Jayasuriya and Shenella Fonseka represented the project company. Ravindranath Dabar, Attorney-at-Law, represented the petitioner Hemantha Withanage of CEJ when the writ application was taken up earlier today.
The petitioner had sought a Writ of Mandamus against actions of the respondents, alleging that the construction of port city reclaims an extent of 575 acres pertaining to the sea and that it is in violation of environmental laws.
When the case heard last year, it was fixed for the judgment on 31st of January this year, however, the verdict had not been delivered on that day.
http://www.adaderana.lk/news.php?nid=69428