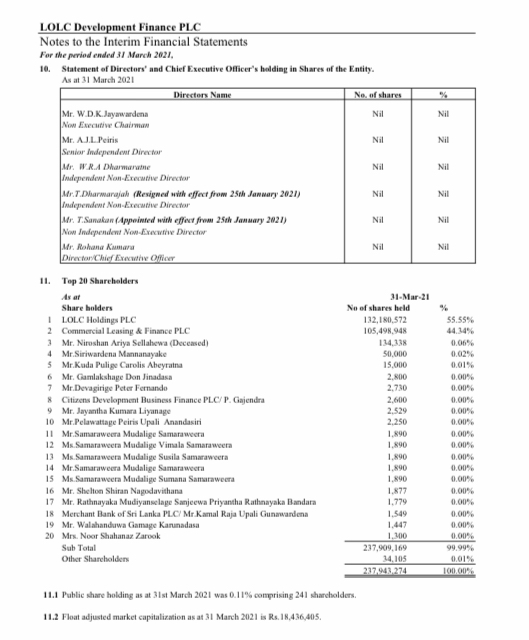 ECONOMYNEXT – Sri Lanka's LOLC Development Finance, a finance company known s Nanda Finance (NIFL) before is take-over has been driven up like a proverbial non-fungible token (NFT) in Western markets powered by Federal Reserve money printing.
NIFL rose to 495 rupees on June 28, up 23 percent, valuing the tiny finance company at 117 billion rupees, becoming the fourth largest company by market capitalization.
It now has a market cap bigger than Commercial Bank, the country's largest private commercial bank.
It is also valued more than Sampath Bank and Hatton National Bank.
The former Nanda Finance posted revenues of 4.4 billion rupees in the year to March 31, valuing the firm at 26 times revenues.
Earnings were 65 cents a share for the year giving a price earnings multiple of 761 times. At 11.82 rupees net assets, the firm is trading at 41 times assets.
In the March quarter the firm lost money.
NIFL's parent, LOLC Holdings was valued at 475 billion rupees.
https://economynext.com/sri-lankas-nifl-trades-like-an-nft-in-classic-cornering-amid-mmt-83471/