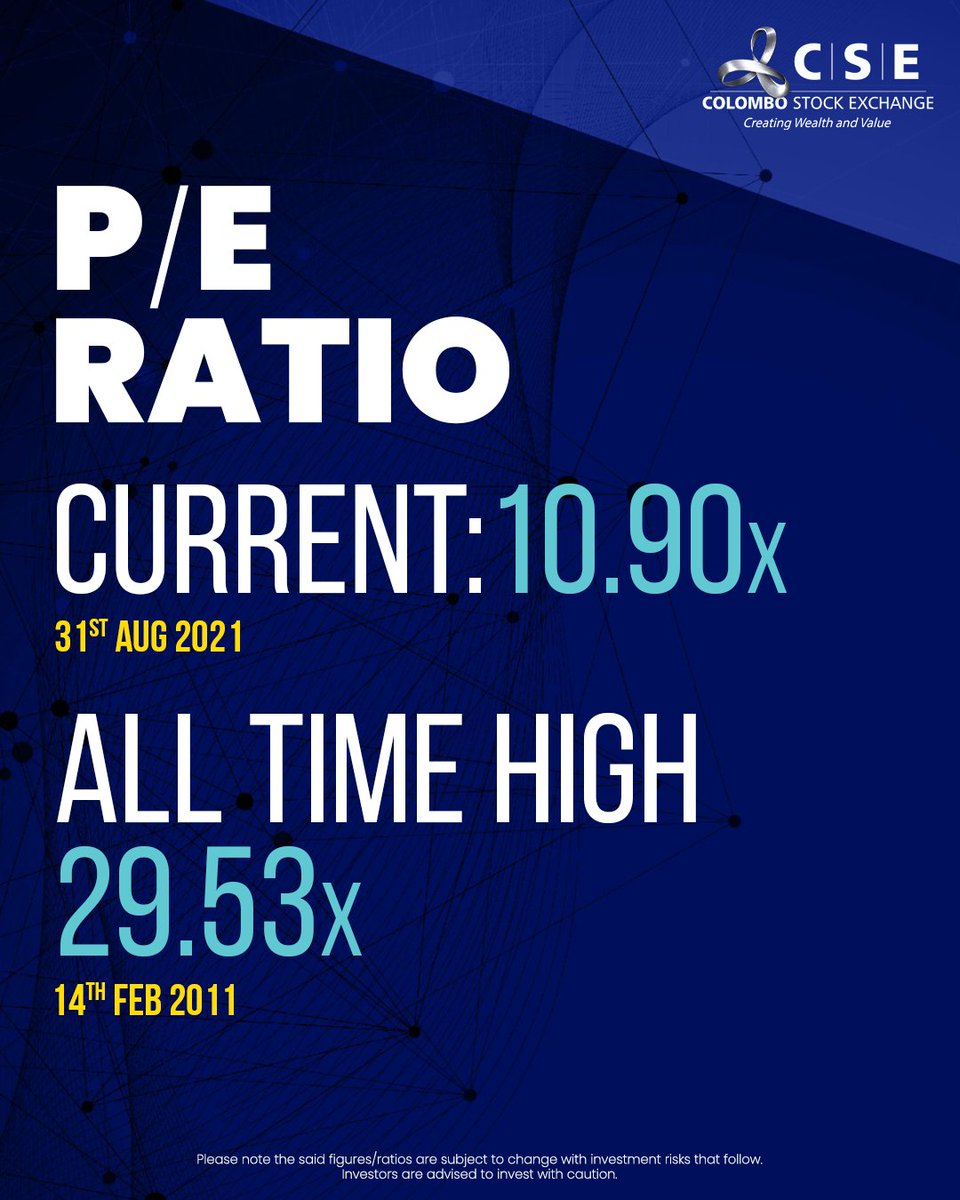 The Colombo Stock Exchange (CSE) yesterday tweeted saying the market still remains attractive in terms of Price Earnings Ratio (PER).

It said: "The price-to-earnings ratio (PER) indicates the price of the market in comparison to the underlying earnings of the listed companies. The current PER's are extremely attractive considering historical valuations and indicates further record numbers for the ASPI," CSE tweeted.

CSE's current PER is 10.90 times as against the previous all-time high of 29.53 times on 14 February 2011.
https://www.ft.lk/front-page/CSE-says-market-still-attractive-in-terms-of-PER/44-722501#.YS7yGDExUeI.twitter