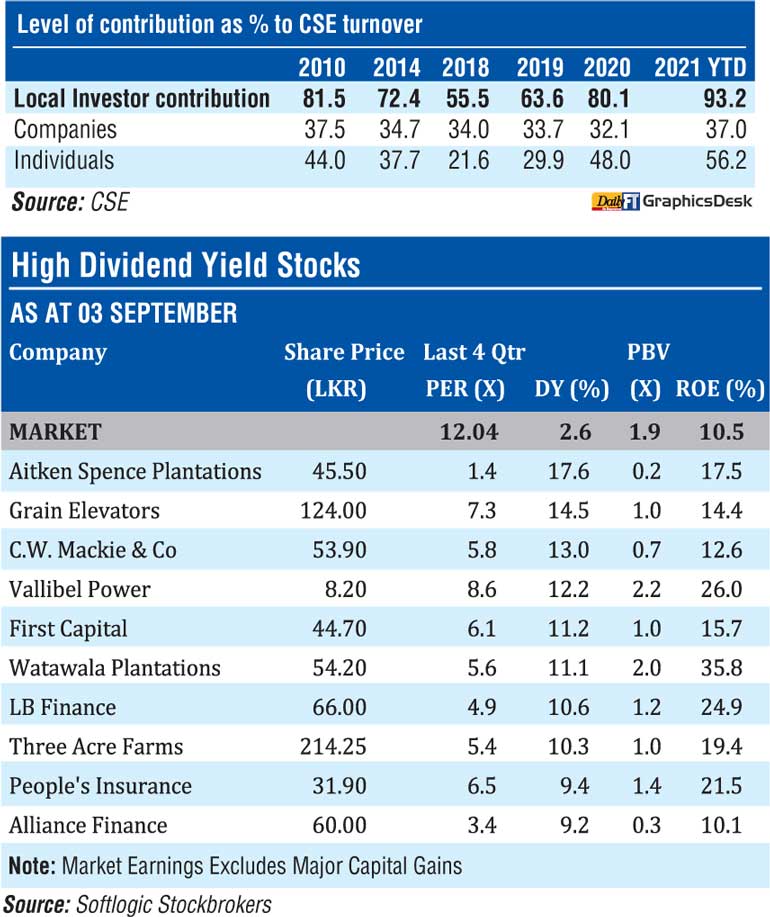 Number of CDS accounts up 55% since 2010


Rise in all categories of local individuals, companies as well as foreign companies


Locals now account for record-high 93% of turnover


Proving that investing in shares is becoming broad-based as opposed to the misconception of being "limited to few", the number of accounts have seen a 55% increase between 2010 and June 2021 whilst trading volumes have grown at a higher pace in tandem with improved sentiment.

The number of Central Depository System (CDS) accounts as of end June 2021 was 659,578 (excluding multiple registrations), up 55.4% from 424,288 in 2010 and by 14% from 2014. These two years saw significant bull runs. 

The number of individuals, too, has risen by 55% whilst  contrary to misconcep-tion stock trading is largely driven by indi-viduals, the number of local companies hav-ing CDS Accounts has risen by 85% between 2010 and June 2021 from 6,114 to 11,294. Even between 2014 and 2021 June, the growth in companies at 31% is higher (though from a low base) as opposed to individuals.

More foreign companies have also registered to invest in Sri Lanka, from 3,893 in 2010 and 4,705 in 2014 to 5,718 in 2021 YTD. Between 2010 and 2021 June it shows a 47% increase and 21% between 2014 and 2021 June.  However, given the macro situation, the CSE has seen net foreign outflow of Rs. 50 billion in 2020 and Rs. 41 billion so far in 2021.

In tandem with improved sentiments, local investor contribution has been a record high of 93% so far this year. This is an all-time high. In 2010, local participation was 81.5% and in 2014, it was 72.4%. Last year, it grew to 80.1%. Whilst activity by individuals has increased to 56.2%, local companies' contribution to turnover, too, has improved to 37%.

Activity wise, there have been 44,331 of one transaction per year as opposed to 32,075 in 2018 whilst there have been 41,000 in terms of minimum two transactions (one per half-year) as against 25,742 in 2018. The number of minimum 26 transactions per year (two per week) has risen to 21,626 by end June 2021 as opposed to 8,298 in 2018. Minimum of 52 transactions per year, or one per week, amounted to 16,000 as against 5,400 in 2018. 

Being the best performing market, the CSE has seen a prolific August with a turnover of Rs. 143.5 billion, up by 167% compared to July, and the number of shares traded at 6.2 billion, up 96%. The ASPI and S&PSL 20 indices have recorded 10% gain as well as market capitalisation of Rs. 4 trillion, up 11.4%.

Stock market stakeholders are bracing for a repeat of 2020 Super September and the first three days have proved exponential turnover. 

Whilst recent gains have been fuelled by a few low liquidity stocks, the rest of the top contributors are fundamentally solid companies.

Improved corporate earnings, low interest rate regime, and upward pressure on inflation are some of the key drivers for the shift to equities from fixed-income alternatives. June 2021 quarter earnings saw a sharp 116% YoY increase to Rs. 76.3 billion for 262 companies. Prospects for dollar earnings companies have been re-rated, given the country's foreign exchange crisis. The relatively low Price Earnings Ratio of 11-12 times has also made CSE more attractive indicating upside potential. 

CSE also said there were 10 undervalued sectors relative to the market Price to Book Value. It also said 51% of the listed companies were trading below the book value.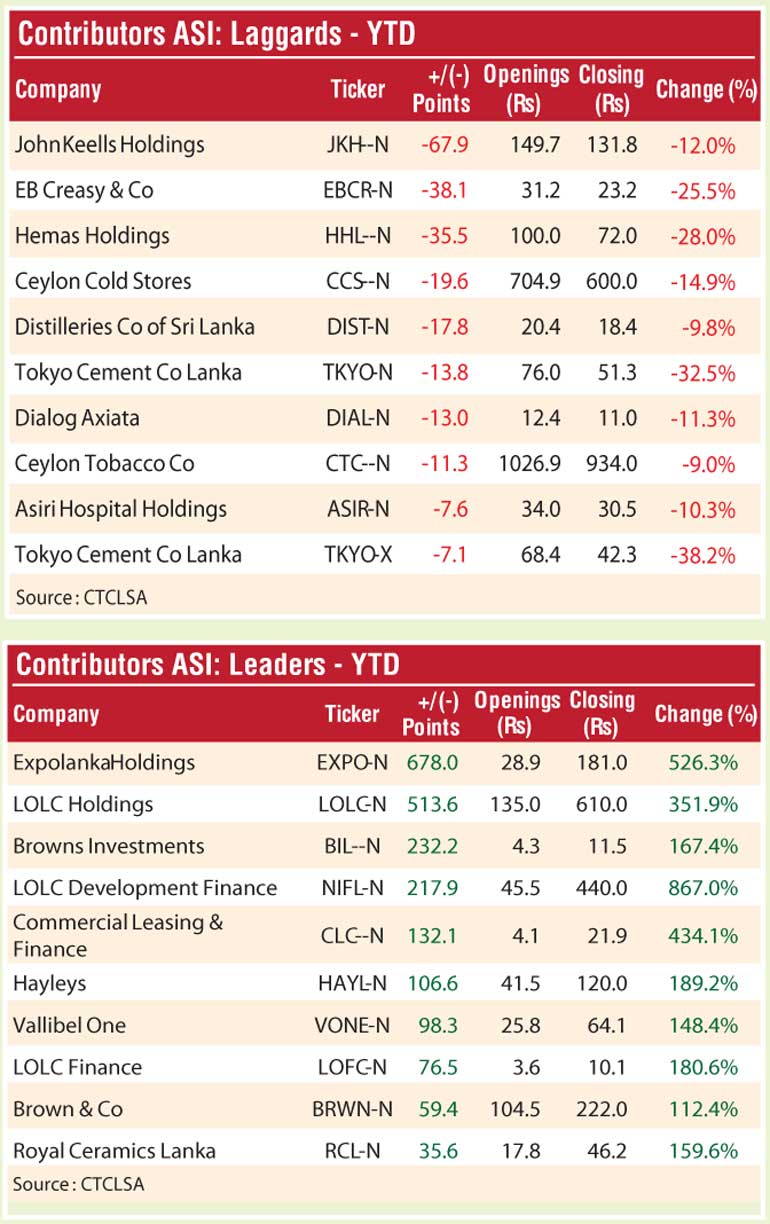 https://www.ft.lk/top-story/More-individuals-companies-investing-in-shares/26-722704