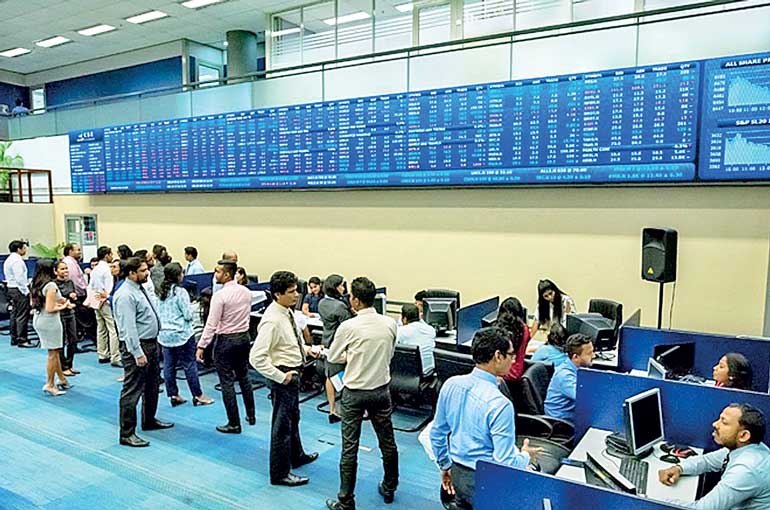 Market sentiments have improved and most of the difficult period is behind us
Earlier I have given a target of 10,000 by 31 December 2021; 12,500 by 31 May 2022; 15,000 by 31 December 2022; and 30,000 by 31 December 2025. I am more convinced now to revise my target to 15,000 by 31 March 2022.

My reasons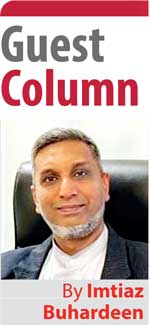 1. COVID numbers are improving, now below 1,000 from almost 6,000 and deaths reported are also declining.

2. The vaccination drive started slowly and has now caught up and is going smoothly. Already 90% of those over 30 years have been vaccinated and now started for 20-30 years and over 12 years soon.

3. Tourists will be allowed to visit with both doses of vaccines.

4. From 1 October travel restrictions will be relaxed.

5. Export earnings last three months above $ 1 billion (with lockdown).

6. Listed companies have made record profits for the first half of 2021, total of 187 b PAT.

7. Interest rates still very low even after ½% increase, AWPLR below 6.5%. There can be a little increase going forward but not too much at manageable levels.

8. Tax rates at reasonable levels, I think tax rates will be maintained, except a special tax for COVID.

9. Exchange rates, we have been faced with a dollar shortage issue for a few months now, I believe this will be sorted out soon with the CB road map to be announced on 1 October. Artificial exorbitant black market rates were created due to shortage. I believe the USD will be maintained below 210 till December.

10. Central Bank: ANC road map to give clarity, stability and confidence to the markets and businesses on interest rates, depreciation, import restrictions, inflation, debt reschedule and payments, moratoriums, banks and finance companies mergers/consolidations, EPF fund investments in stock market, financing arrangements and any programs with foreign institutions or countries.

11. I believe once a proper clarity or direction is given, exporters will convert $ 2-3 b worth of export proceeds. Import restrictions will be lifted on most items soon, except for a few big ticket items like vehicles. Margins on import items will be relaxed. Foreign workers remittances' will improve. Excess or unnecessary imports will be controlled or reduced.

12. The debt issue will be rolled over and paid on time without any defaults, by swaps, friendly countries' help, PPP sale proceeds, improved tourism proceeds, worker remittances and exports. I feel we will avoid going to the IMF for now.

13. Amnesty Bill is passed and now some proceeds will flow through. This gives the opportunity to declare and also bring them into a tax file later.

14. Expecting a business-friendly budget amidst a difficult period for the Government. Private sector is the engine of growth.

15. Port City is ready to take off, to attract new investors. Expecting $ 15 b within the next 10-15 years. That will have a spinoff effect on many local industries.

16. Local industries have expanded or gone in for new investments due to import restriction and low interest rates and low tax environment.

17. New listings in CSE are catching up with tax concessions. This will create more liquidity and more participation from all stakeholders.

 18. SOEs through Selendiva Investments will be listed in CSE soon.

19. Expecting big investments to come to power and energy, pharma, fabric park, ports development, ship building, Hambantota zone – Chinese investments.

20. Parliament Bills are passed for strategic investments, Port City, finance and exchange control, tax amnesty, SEC Act, next for long-term stay visas for investors. Groundwork is ready to attract foreign investments by passing above bills.

21. Government infrastructure projects of road works, water projects, housing, highways, etc.

22. Earnings expected at least 20% higher from last year 350 b to 420 b – 22/23 financials. Current market cap 4 trillion. Current PE 10.8 as per CSE, Bloomberg shows around 10. ASPI 8940 – 24 September 2021. Forward earnings with 20% growth CSE 10.8-20%=8.64. We can easily trade double this at 17+PE. That will be 8,940x2=17,880. This is why I said by March 2022 we can trade at 15,000 ASPI. Market cap of 8 trillion plus with new listings.

23. I expect top 15 market cap companies will take the ASPI by another 2-3,000 points from here and add value to market cap by 2 trillion.

24. I expect foreign strategic purchases in LOHC Ceylon, BIL for 100 b.

25. Foreign sales in JKH, HHL, some banks are now drying up.

26. Big profits from Expo, tile sector, dollar-based companies are expected.

27. Last few quarters all sectors did very well except leisure; even that will turn around in the next two to three quarters from now.

28. I haven't factored in the EPF, foreign inflows coming in soon or for any upgrades on ratings. If any of the above happens it will be a big boost for the market.

29. Banks and finance company mergers or consolidations, company acquisitions and buyouts all possible to excite the market.

30. Turnover levels are healthy and can improve with market going up and improved liquidity.

31. Market sentiments have improved and most of the difficult period is behind us and I am looking forward to much better days for all and would like to see improvement and help from the Government side on certain things.

Help required from Government

1. Keep interest rates low.

2. Taxation kept as it is with a COVID Tax only.

3. Maintain the dollar/rupee rates without much depreciation.

4. Less policy changes and maintain consistency.

5. Reduce Government jobs from 1.5M + to 500,000 with digitisation over a period of time,  with matchmaking with private sector, which is short of workers in many fields, by giving training to employ and transfer to the private sector. This can reduce the Government salary bill from 1.2 trillion to 500 b, saving 700 b. This is the main expenditure. By doing that productivity from exports or services will increase and improve the GDP and have a long standing problem cleared. It's a tough decision but has to be done some day. So the solution is not increasing taxes and going to the IMF every two to three years.

6. Bring all the assets into a company and list them on the CSE or dispose of some of the loss-making SOEs. This will show a good balance sheet and improve transparency and accountability and show the strength of the Government.

7. Maintain fair-play for businesses without interfering in price control by forcing to reduce and making companies take losses. Have a Samurdhi type account with all linked to bank accounts and give concessions through that for price differences. So no need to give concessions to the rich, for example petrol, gas, etc. 

8. One-third of Government expenses is for provincial councils. I think this is a white elephant and not needed for a small country like ours. We can digitise and eliminate this completely.

9. Improve Ease of Doing Business and attract large-scale investors to the country, with more FDI. Employment can be created and a better working environment and better living standards to be improved.

10. If all the above can be implemented better salaries can be given for a limited number of employees and corruption eliminated.

11. Maintain racial harmony and all live and work as Sri Lankans.
(The writer is a high net worth and regular investor in the Colombo stock market.)
https://www.ft.lk/financial-services/My-road-map-for-CSE-ASPI-to-15-000-points-by-31-March-22/42-723550#.YVJlNJUkFBY.twitter