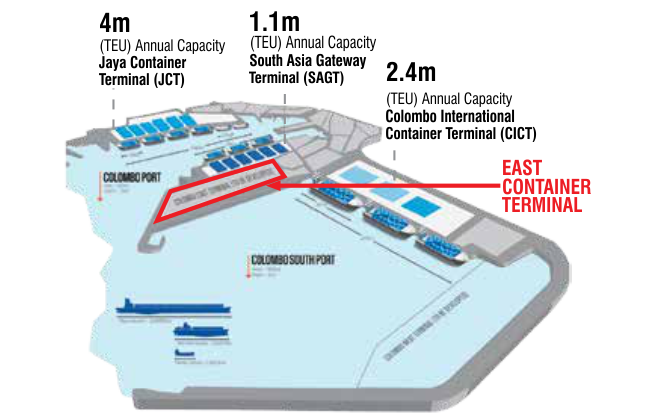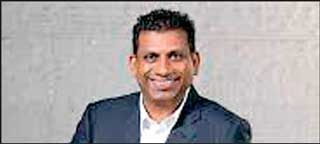 AEL MD Rohana Fernando 
---
Access Engineering PLC (AEL), in joint venture with its technical partner China Harbour Engineering (CHEC), has been awarded the contract to construct the East Container Terminal (ECT) of the Sri Lanka Ports Authority (SLPA). 
The project was advertised for competitive bidding where a local company was required to be the majority shareholder of a proposed JV with the requirement of major marine construction experience being contributed by the respective international partners. AEL holds 51% of the JV and is set to gain technical knowhow and experience of building large-scale marine construction projects.  AEL is Sri Lanka's leading construction enterprise and CHEC is a world-renowned marine contractor.

"We will strive to complete the project ahead of the scheduled 36-month contract period," AEL Managing Director Rohana Fernando said.

He further stated that this may be the single biggest contract awarded to a Sri Lankan-led JV and commended how SLPA had promoted and given the opportunity for Sri Lankan companies to take part in such large infrastructure projects.  Upon successful completion of the ECT project, AEL will get the required experience to compete for similar projects outside Sri Lanka. 

The ECT was originally planned to be commercially operational in 2016 and will be eight years behind schedule when operations are earmarked to begin in 2023. The SLPA has fast-tracked the bidding process and has set aside SLPA reserve funds which allow it to own and operate the terminal. 

ECT is the second deep water terminal to be developed since the Colombo International Container Terminal (CICT) started commercial operations in 2013. 

CICT for the first time will surpass three million TEUs by the end of 2021 which will stagnate further deep water berthing capacity until ECT begins commercial operations with the development of its first 600 m of berthing capacity scheduled to be completed by May 2023 whilst the full terminal development up to 1,320 m is scheduled to be completed by end of 2024, allowing a three million TEU throughput capacity when fully operational.  

With the West Container Terminal concession already signed with Adani Ports, India and John Keells Holdings, it is expected for a further three million TEU capacity by end of 2024. Therefore with a total of additional six million TEU capacity available from 2025, the Colombo Port is ready to become a premier transhipment hub, giving much-needed impetus to the Sri Lankan economy.              
https://www.ft.lk/front-page/Access-Engineering-led-JV-gets-Rs-43-b-deal-to-build-East-Container-Terminal/44-726879