What would be the likely USD/LKR Exchange Rate by 31st December 2022.
Please cast your vote.
The Singalese rupee has lost more than a third of its value since the central bank implemented a flexible exchange rate policy on March 8th, trading around 310 per USD and becoming the worst performing currency in the world amid the island nation's worst-ever economic and political crisis. Sri Lanka is on the verge of defaulting, after several downgrades in ratings agencies has shut the government out of international debt markets and left it to use foreign exchange reserves to pay for imports and meet its financial obligations. Also, the government's entire cabinet resigned in the first days of April, making it harder to reach a deal with the IMF. The economy has been hit hard by the lack of revenues from the tourism sector, and its heavy reliance on imports means it's significantly exposed to the globally rising commodity and energy prices, which have combined to accelerate the declining in FX reserves.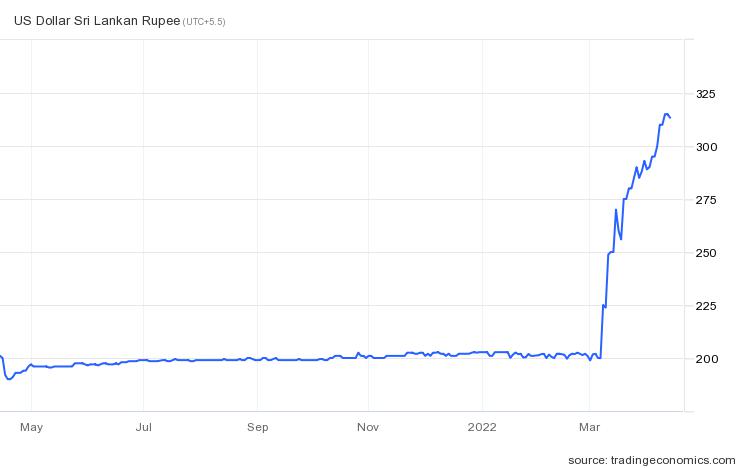 Forecast