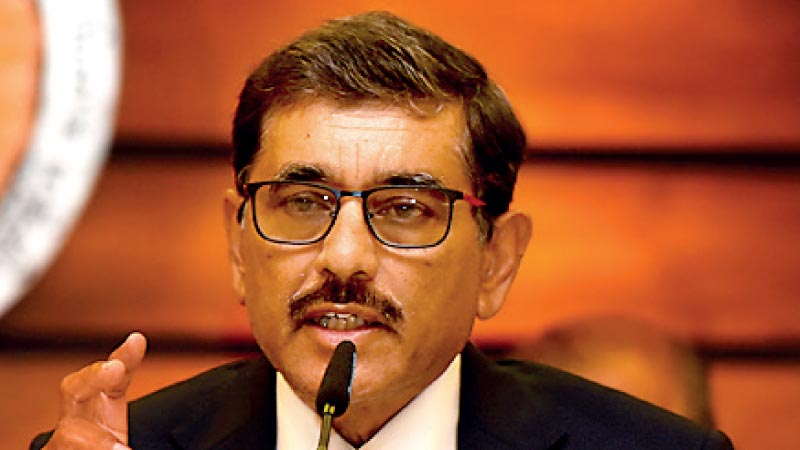 Finance Minister-led delegation leaves to Washington DC for talks with IMF, WB and others


---
Central Bank Governor Dr. P. Nandalal Weerasinghe last week faulted the 13 April Daily FT headline 'SL declares bankruptcy' (ft.lk/top-story/Sri-Lanka-declares-bank-ruptcy/26-733409), saying the country is not bankrupt but opted for a pre-emptive negotiated default.

"The country is not bankrupt but the Government took a conscious decision to opt for a pre-emptive negotiated default in the largest interest of the country and its people," Dr. Weerasinghe emphasised.  

Finance Minister Ali Sabry also denied Sri Lanka was bankrupt and it was only a case of the country being unable to service debt at the moment. Claiming that Sri Lanka's assets were worth around $ 400 billion and external debt was only $ 47 billion, Sabry insisted that the country was facing only a Balance of Payments crisis.

Other Government officials also said defaults are distinct from bankruptcy and that Sri Lanka is not bankrupt but insolvent.

To start formal in-person talks with the International Monetary Fund (IMF), Minister Sabry and a delegation of high level officials yesterday left for Washington DC. The delegation will attend the IMF-World Bank Spring Meetings as well and hold discussions with officials of multilateral organisations as well.
https://www.ft.lk/front-page/CB-Chief-says-SL-not-bankrupt-insists-it-is-pre-emptive-default/44-733520