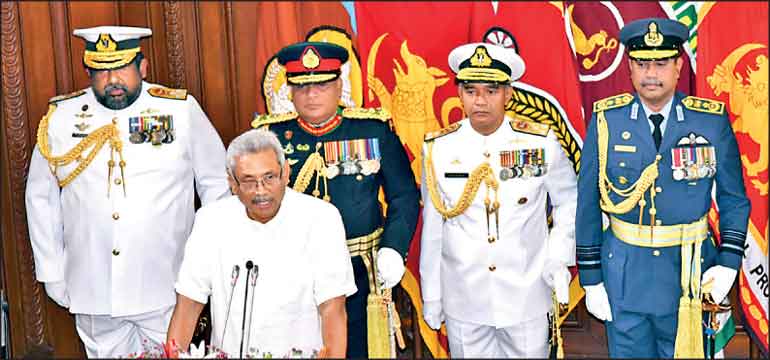 - Announcement follows emergency Cabinet meeting
- Emergency regulations give powers to armed forces personnel to arrest/detain persons, quell protests
- Will need Parliamentary approval within 14 days
President Gotabaya Rajapaksa last night declared a state of emergency with immediate effect as public protests calling for his resignation intensified.
The emergency regulations which give wide powers to the armed forces to detain and arrest persons as well as quell public protests were declared under the Public Security Ordinance and came into operation throughout Sri Lanka with effect from midnight on 6 May.
The announcement from the President's office came after he held an emergency Cabinet meeting to discuss the prevailing situation in the country.
The Gazette notification declaring the emergency was published last night. It stated that the regulations are required in the interests of public security, the protection of public order and the maintenance of supplies and services essential to the life of the community.
This is the second time the President has imposed a state of emergency since the start of the public protests against him and his Government as the economic crises in the country worsens.
He promulgated emergency regulations on 1 April but revoked the order five days later on 5 April.
The President will need parliamentary approval within 14 days of the proclamation, failing which the declaration will lapse.
https://www.ft.lk/top-story/President--declares%C2%A0-emergency/26-734511?utm_source=dlvr.it&utm_medium=twitter