Record Low of 4300+ in May 2020
Sri Lanka Stock Market moved up from Corona virus low of ASPI 4300+ in May 2020 to an unrealistic High of 13000+ in January 2022 entirely due to market speculation by local investors despite lack of foreign investments or any growth in the economy.
Stock Market is finally come to terms with the economic realities of the country resultant from energy and food crisis and dipped to ASPI 6800+ levels in April 2022.
Currently (June 2022) ASPI is trading around ASPI 7500+ level and it will not be a surprise if index dipped below ASPI 4500 (Corona Virus low of May 2021) before September 2022 given the status of Sri Lanka's economy and political uncertainty.
Questioned need to be asked from yourself is whether Sri Lanka is in a better economic and political situation than May 2020. If we are not then, shouldn't Stock Market be below the May 2020 ASPI of 4500?
It is certainly not the time to buy or sell!! It may be the time to do nothing?.
Record High of 13000+ in January 2022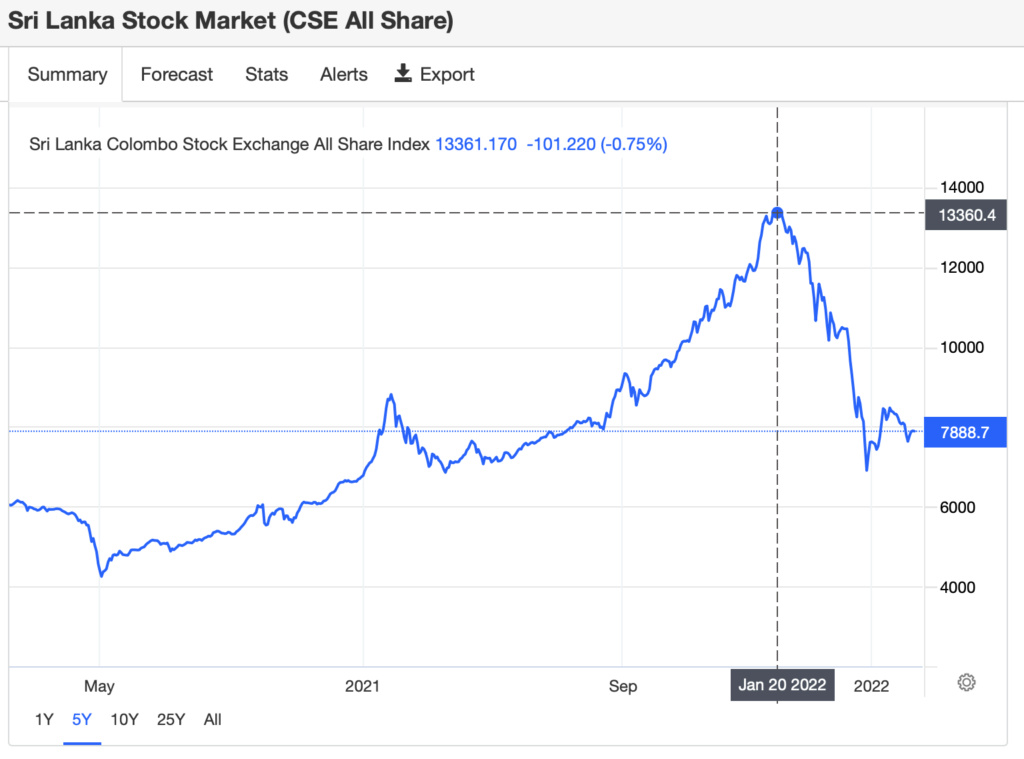 Currently hovering around 7000+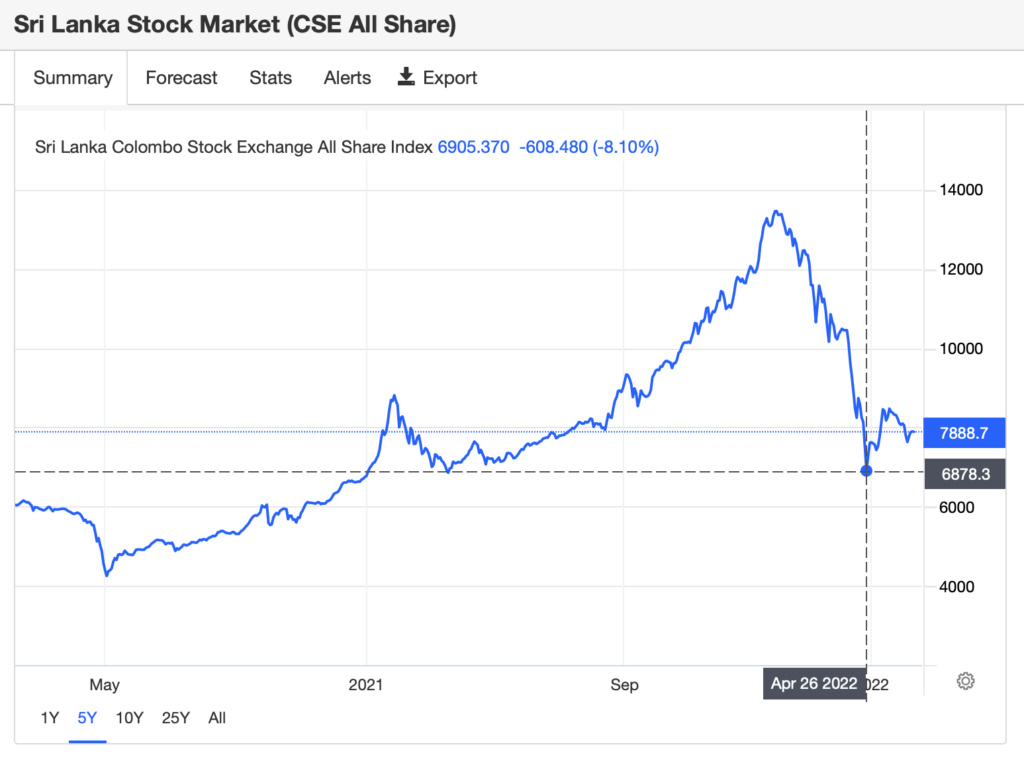 Forecast for 2022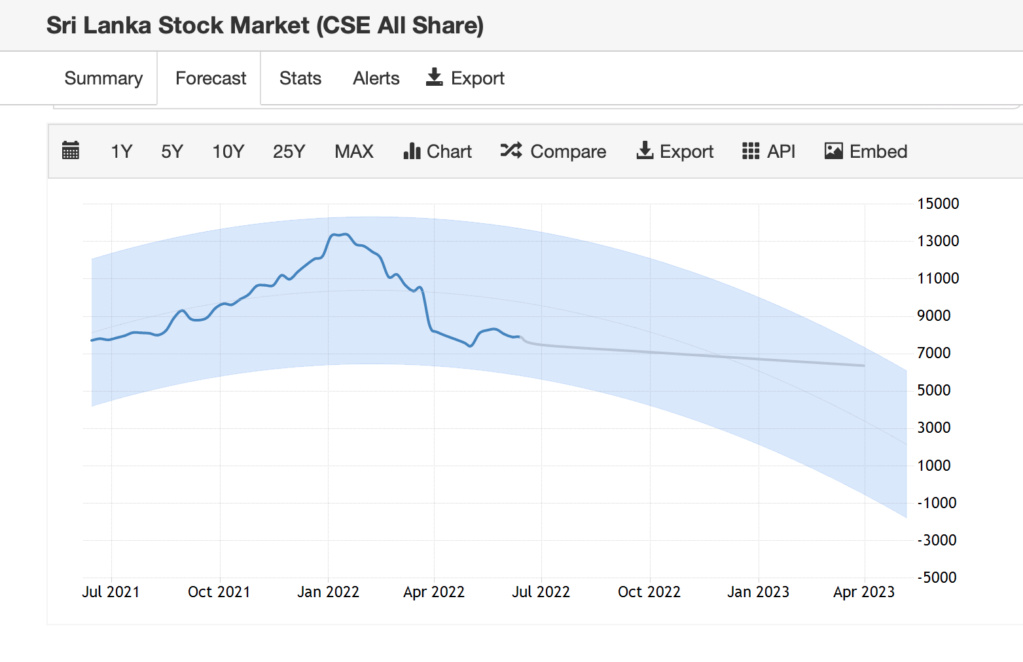 https://tradingeconomics.com/sri-lanka/stock-market