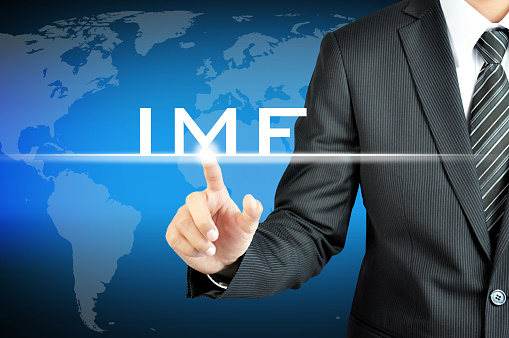 A high-powered delegation of the International Monetary Fund (IMF) is continuing talks in Colombo on reaching an agreement on a prospective IMF Extended Fund Facility (EFF) arrangement.
The IMF delegation led by senior mission chief Peter Breuer and mission chief Masahiro Nozaki called on Sri Lanka President Ranil Wickremesinghe on Wednesday evening and discussed the current situation of the economic crisis the nation is grappling with at present.
The team will also hold talks with the central bank governor and other officials, including representatives of Sri Lanka's financial and legal advisers Lazard's and Clifford Chance.
According to IMF sources, the main aim of the August 24-31 visit is to continue negotiations with the Sri Lankan authorities on economic and financial reforms and policies.
A staff-level agreement will lead towards IMF Board Approval and unlock a loan package of around US$ 3 billion including additional much-needed multilateral financing, Finance Ministry sources said.
Sri Lanka is to continue engagement with creditors in order to obtain financing assurances although the debt restructuring plan crucial to reaching the eagerly-awaited agreement with the IMF is yet to be finalised.
The main focus of the talks during their stay in the island is to finding a sustainable pathway to restructure debt, which stood at 114 per cent of GDP at the end of last year, so as to reach a staff-level agreement in September.
Sri Lanka has $9.6 billion in bilateral debt and its private credit, which includes international sovereign bonds, stands at $19.8 billion, Finance Ministry data shows.
The financial and legal advisers have already prepared the analytical framework for the debt operation, prior to formal engagements with Sri Lanka's creditors, the Ministry sources said.
The government has said it is committed to engaging its creditors in good faith, with a view to reaching a comprehensive debt restructuring programme that provides a fair and sustainable outcome for all stakeholders.
The IMF's disbursement of the Extended Fund Facility to Sri Lanka can be expected by the end of the year, subject to the success of debt restructuring with creditors and successful negotiations with the IMF, a senior official said.
https://www.sundaytimes.lk/220828/business-times/imf-delegation-works-to-reach-consensus-on-eff-arrangement-492726.html