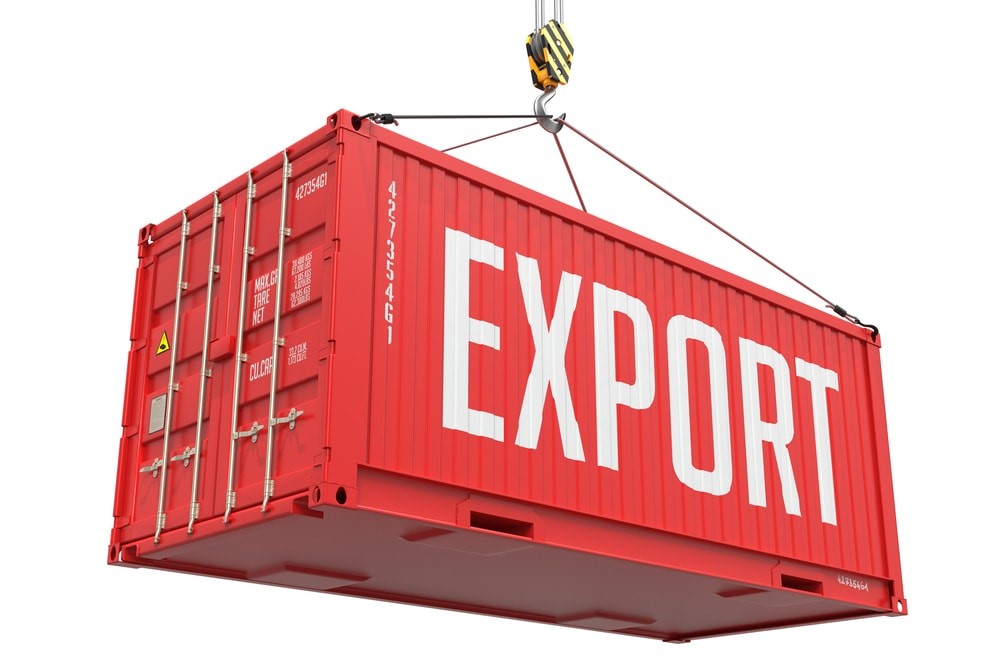 The Sri Lankan Government will impose a tax on companies in the export sector of up to 30% from 1 November onwards, as part of the staff-level agreement reached with the International Monetary Fund (IMF), revealed the Committee on Public Finance (COPF).
Accordingly, the Government is set to introduce new tax reforms under the Inland Revenue Act, which will tax export-sector companies between 0% and 30%, increasing the current tax rates of 14% on businesses exporting goods and services and 0% on companies providing information technology (IT) services.
This was revealed at the COPF meeting held on Monday (3), where the Board of Investment (BOI) sought approval from the committee to provide a 17-year tax exemption for IT firm HCL Technologies.
A representative from the Department of Fiscal Policy confirmed that exporters are going to be taxed between 0% and 30% under the new Inland Revenue law from 1 November onwards.
Speaking in Parliament yesterday (4), Dr. Harsha de Silva said that the BOI estimated a $ 90 million loss to the Government from the tax exemptions to HCL Technologies for the total period of 17 years, while adding $ 700 million to the country's GDP.
The BOI stated that Rs. 68 million has been foregone from HCL Technologies in the form of Customs duties since 2020 for project-related imports.[/ltr][/size]
https://www.themorning.lk/export-companies-taxed-up-to-30-from-november/
'Taxing exports 30% counterproductive'
The Government's decision to increase the corporate income tax on exporters to a flat rate of 30% will be counterproductive to the Government's drive to raise tax revenue and will erode its competitive advantage, exporters claim.
Speaking to The Sunday Morning Business, Joint Apparel Association Forum (JAAF) Deputy Chairman Felix Fernando pointed out that the main objective of this tax hike was to increase Government revenue.
However, he expressed concern that this tax increase could be counterproductive in that regard and could inevitably lead to a decrease in Government tax revenue as a consequence of exporters moving out of the country to more competitive jurisdictions.
He drew parallels between this decision and the recent excise tax hikes, which had resulted in a sharp drop in tax revenue from alcohol.
He noted that he understood that the Government needed to raise tax revenue and that this tax hike was part of the International Monetary Fund (IMF) agreement. He also pointed out that the Government must keep its priorities in mind when negotiating with the IMF because Sri Lanka was currently facing a foreign exchange liquidity crisis caused by a Balance of Payments deficit.
Therefore, supporting the expansion of the export industry, which had been the saving grace of the country during this crisis, must be the Government's priority, Fernando asserted.
"Here, there are not only local exporters; we also have foreign investors who have come to Sri Lanka for certain competitive advantages. They will look at the tax rates imposed on exporters by our competitors such as Vietnam, Bangladesh, and Ethiopia. As a result, they might move some of their investments out of Sri Lanka to such countries. The ease of doing business in Sri Lanka has become very low. On top of that, they are introducing this tax increase," he explained.
Fernando also stated that the timing of this tax increase was horrendous and that it could have a significant negative impact on the export industry as there was a global recession on the horizon.
The garment industry is anticipating a 25-30% drop in revenue over the coming four to five months because of the recession and other economic issues affecting the main markets.
Similar sentiments were expressed by Sri Lanka Association of Manufacturers and Exporters of Rubber Products (SLAMERP) Director General Rohan Masakorala, who stated that this tax increase was not justified in comparison with the actual tax rate imposed on their competitors in the region and would discourage exporters from doing business or expanding in Sri Lanka.
Elaborating further, he stated: "With this tax increase, our competitive tax advantage will be lost in comparison to our competitor countries who are taxing their exporters at an effective average of 12-15%. In those countries, exporters are taxed at around 25-30%. However, those countries give various credits and deductions to their exporters, so this effectively makes their tax rate on profitability around 15%, whereas in Sri Lanka we do not give such tax rebates."
He noted that rubber product exporters were happy to accept a corporate income tax increase from the current 14% to 24%. However, the flat 30% tax rate was described as unfair to the export industry.
Masakorala warned that this could cause companies to start engaging in the practice of transfer pricing, where profits would be shifted outside the country. Therefore, the end result will be a decrease in Government tax revenue from the export industry, rather than an increase.
He also stated that the Government had not engaged in any stakeholder meetings prior to deciding this tax rate and that the exporters themselves had been informed of this only through various unofficial sources, who had also revealed that this tax increase may be imposed on a retrospective basis.
https://www.themorning.lk/taxing-exports-30-counterproductive/