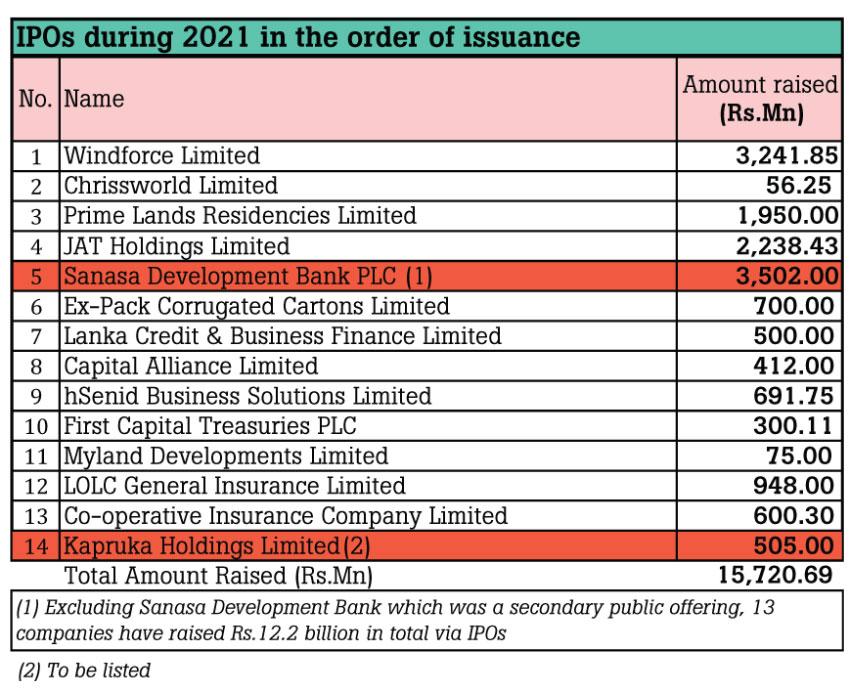 The proposed amendments to the Inland Revenue Act No. 24 of 2017 will seek to end the three-year concessionary taxation rate granted to 14 companies listed on the Colombo Stock Exchange (CSE) in 2021.
- Concessions originally promised for three years after IPO
- Concessionary rate 14%, new rate 30%
- Changes to be effected through Inland Revenue Act
Speaking at a webinar held yesterday (18) by the Ceylon Chamber of Commerce (CCC), he said that it has been proposed, through the amendments to the Inland Revenue Act, that the concessionary rate of 14% given to companies listed at the CSE will cease, and the rate will thus increase to 30% with effect from 1 October 2022.
Moreover, he said that the exemption from taxation of gains on the sale of listed shares will continue.
However, Nishtar said that based on the conversations he had with the relevant authorities, it is likely that the concessionary tax rates will be reintroduced for these companies through amendments presented at the committee stage of the debate on the relevant Bill.
Budget 2021 proposed a 50% tax concession for the 2021/2022 period for companies listed on the CSE before 31 December 2021, and the maintenance of a corporate tax rate of 14% for the three years subsequent to the Initial Public Offering (IPO) for these entities.
Due to this move by the Ministry of Finance, the CSE witnessed a record Rs. 124 billion in capital-raising in 2021, after raising Rs. 105 billion in 2018.
Accordingly, the capital raised was a combination of Rs. 84.4 billion via debt and Rs. 39.4 billion in equity, as the CSE saw 28 new listings, including 14 debt IPOs and 13 equity IPOs.
The year 2021 was good for the stock exchange, as the ASPI gained by 80.5% and the S&P SL20 improved by 60.5%; market capitalisation also reached a 10-year high of 36.7% of GDP, or Rs. 5.5 trillion, from 19.7% in 2020, or Rs. 2.96 trillion, and 34.5% in 2010, or Rs. 2.2 trillion.
Earlier this year, through the initial amendments included to the Inland Revenue Act, it was proposed to extend the concession for companies being listed at the CSE in 2022, according to former Inland Revenue Department Commissioner General H.M.W.C. Bandara, but with the change in government, this proposal was discarded.
https://www.themorning.lk/tax-concessions-cancelled-for-newly-listed-companies/