- Sri Lanka within a period of 7 years have produced some of the top financial and economic experts of the world.
Top Central Bank Governor 2023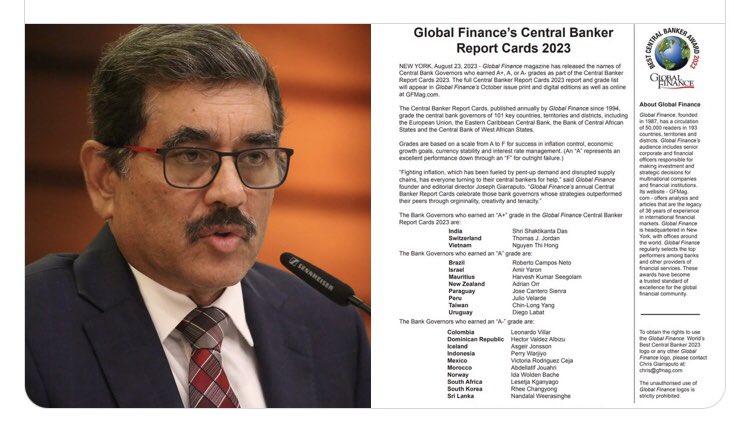 - In. 2023 CSBL Governor Nandalal Weerasinghe has been rated among the top central bank Governors in the world by Global Finance magazine.!
https://d2tyltutevw8th.cloudfront.net/media/document/press-release-central-banker-report-cards-2023-1693511830.pdf
Best Finance Minister 2017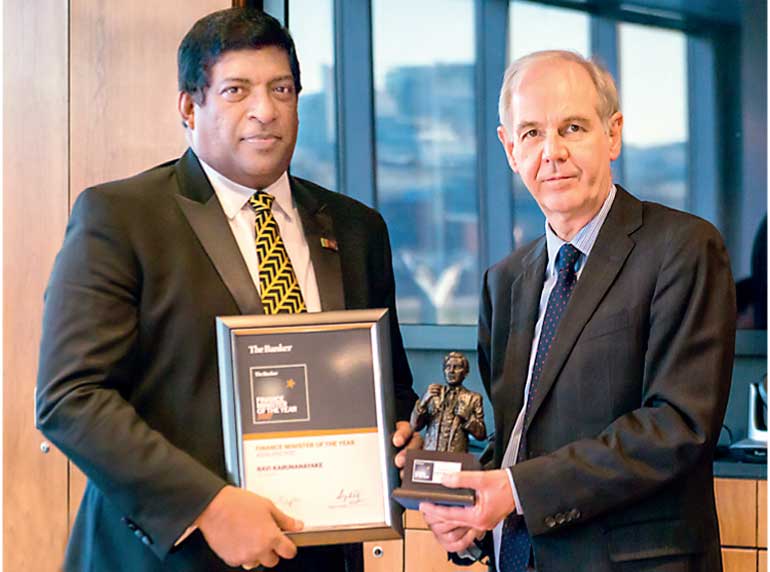 - In 2017, The Banker magazine selected Karunanayake as the best Finance Minister in Asia pacific for securing a $1.5 billion International Monetary Fund loan programme to avoid a balance of payments crisis.
https://www.ft.lk/article/606103/Ravi-K-gets-The-Banker-s-title-as-Best-Finance-Minister--of-Asia-Pacific