It just appeared to me that ASHA has crossed a trend-lines and passed resistance @ 199.6 (it became support 2) and now just below the resistance 2.
Volume was increasing from 100 shares about 4 days ago to 3200 today.
RSI is on 54.57 and MACD & TEMA both trying to cross each other and the 0 line too.. Parabolic SAR is already in right trend.
In my view if this breaks the trend-line 2 tomorrow, it can initiate a good run.. But who knows, this is crazy CSE. So this is not a BUY/SELL recommendation only a view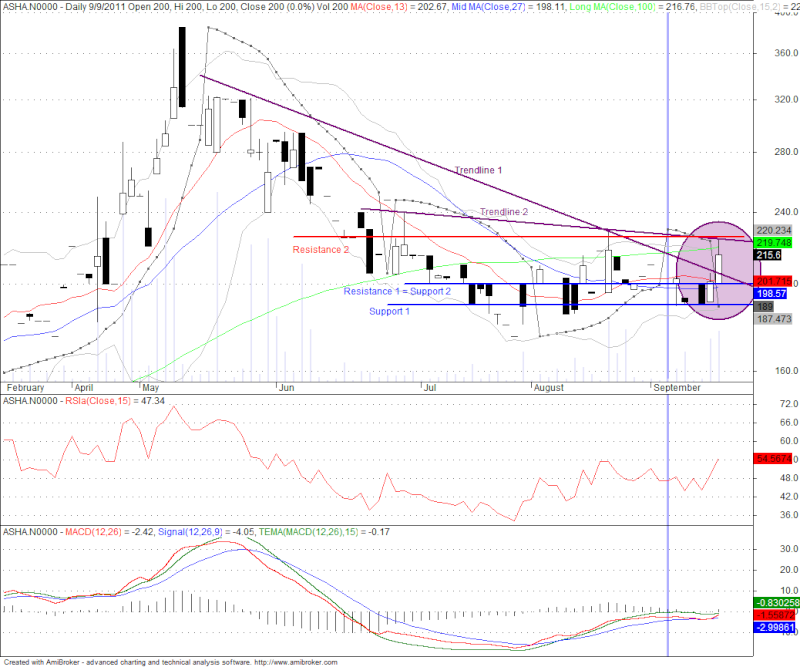 P.S : Not a single ASHA share is owned by me.