I'm just seeing Elliot waves too much these days
he hee.. SO thot of seeing whether PCH got a wave too..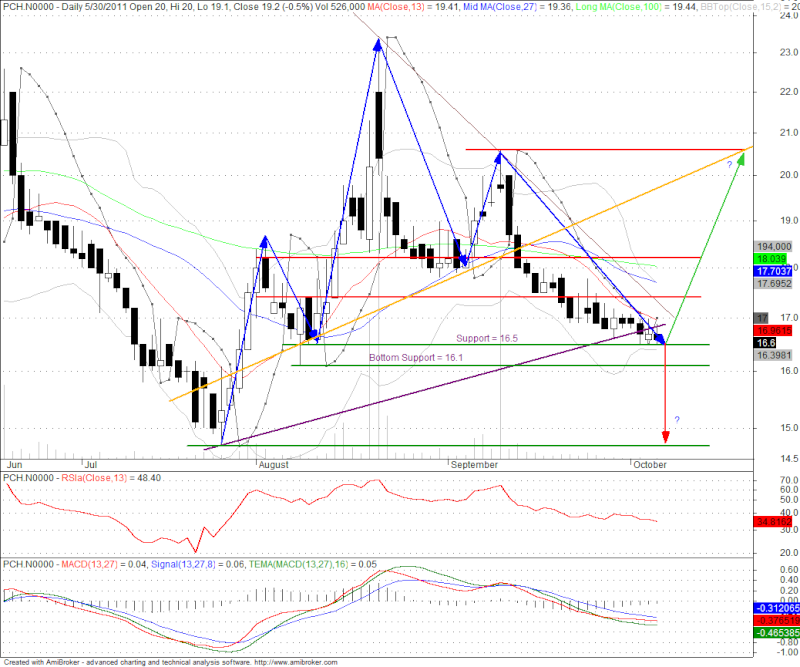 Blue Zig-Zag lines look a like a mini version of Elliot waves,
Wave 1 - manipulated to 18.50s from 14.70s
wave 2 - correction pf wave 1 but not fully
wave 3 - bull run, again a manipulated one corrected half of it by wave 4.
wave 5 - some H N W I effect ended the line
After 5 waves there are another 3 waves to go as a correction up to wave 4 but the last wave seems to me like a correction of the entire wave formation thanks to the mentioned H N W I effect we witnessed on top of the wave 5..
If not corrected it has to move all the way up to 20.50s and move back to 18s.
The below one is a chart from the IPO days..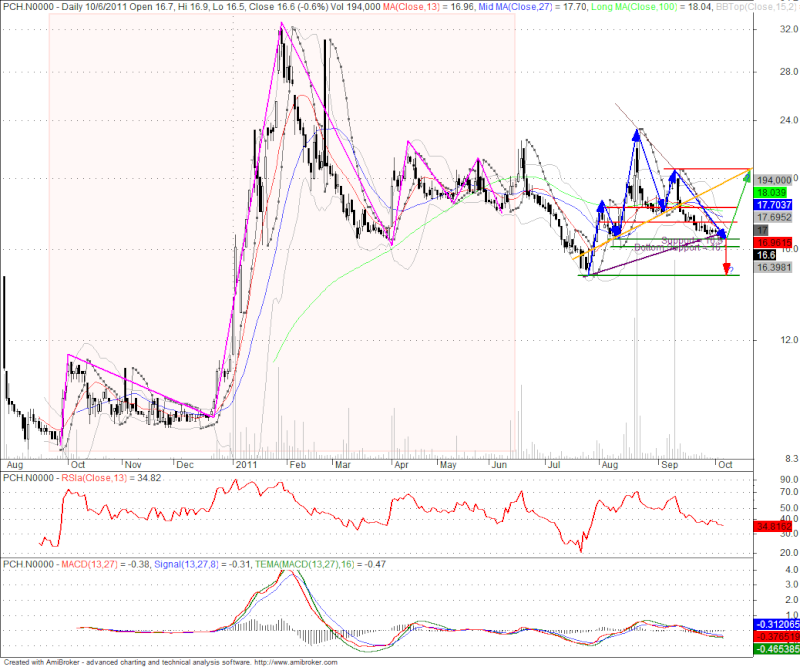 Magenta lines in the full picture since IPO looks like a full wave Elliot-Wave..
Note;
Unless market moves to be a blood bath, the 16-16.60 range is eqully good for collection.. But the entire interpritation could not be a Elliot-wave formation at all, this si the way I see