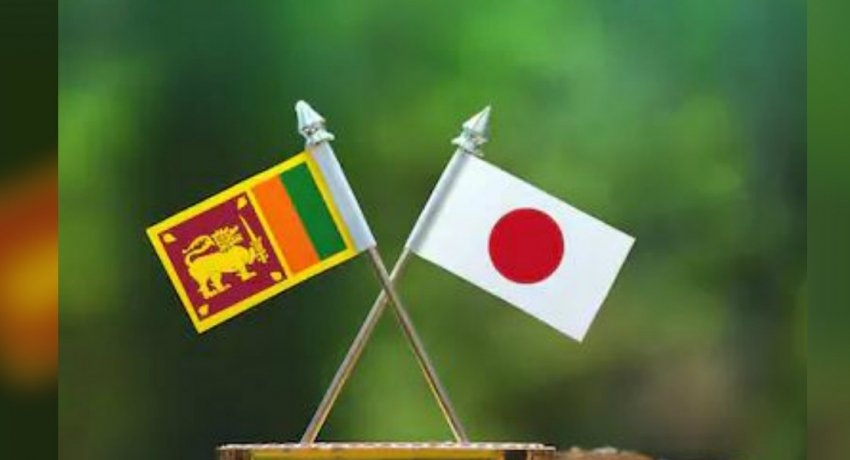 The new Sri Lanka administration led by PrimeMinister Ranil Wickremasinghe with 44 years experience in local politics and close relations with friendly countries is making every diplomatic move to bolster the debt-ridden country's flagging foreign reserves.
 The new Sri Lankan Premier is taking urgent measures to seek financial assistance on concessionary terms from donor countries and international financial agencies such as US , India ,China and Japan as well as the World Bank and the ADB etc. 
Mr Wickremasinghe will be  making use of Sri Lanka's friendly relations with Japan spanning over 70 years..
Japan- Sri Lanka bilateral relations further strengthened  following the then Sri Lankan Finance Minister J.R. Jayewardene's statement on September 06, 1951, at the San Francisco Peace Conference which brought peace and prosperity for Japan.
Prime Minister Ranil Wickremasinghe has now turned to Japan seeking a fresh financial relief package from Japan amounting to between US$3.5billion to $5  billion similar to Indian assistance to Sri Lanka at a time of economic distress, with the aim of overcoming the current economic crisis.
Japan has historically been a major source of development aid for Sri Lanka, providing the country not just with financial but also technical assistance.
Friendly relations between Japan and Sri Lanka are to get a fresh boost, following the appointment of Ranil Wickremesinghe as the new Prime Minister, sources said. 

Japanese Ambassador Mizukoshi Hideaki was among the first diplomats to call on the new Prime Minister after he assumed office yesterday. The duo discussed ways to further strengthen bilateral relations.

Japan has expressed commitment to extend whatever assistance Sri Lanka requires to overcome the current economic crisis.

Sources said the Government of Japan has in principle agreed to grant fresh financial assistance whilst a private Japanese foundation has committed to invest 500 billion yen (approximately $ 4 billion) as well.

This private foundation is ready to purchase from the international markets several urgently needed commodities such as petrol, diesel, fertilisers, essential medicine and equipment, and food currently in severe shortage. The gesture is to help alleviate the burdens the Sri Lankan people are currently going through and solve the foreign currency crisis.

Sources said an order for 120,000 metric tons of diesel and 50,000 metric tons of urea has already been placed to the international suppliers by the Japanese private foundation along with its local partners.
On Thursday, soon after being sworn in as the Prime Minister by President Gotabaya Rajapaksa, Wickremesinghe told the media that reviving the economy and ensuring people enjoy three meals a day and ending shortage of electricity, petrol, diesel, LPG and food was a priority.
https://lankanewsweb.net/archives/11450/debt-heavy-sri-lanka-seeks-japanese-help-to-overcome-economic-crisis/