EXPOLANKA Fair Value: LKR 132 per share
@ 3 x PER (33% p.a /TB Rate)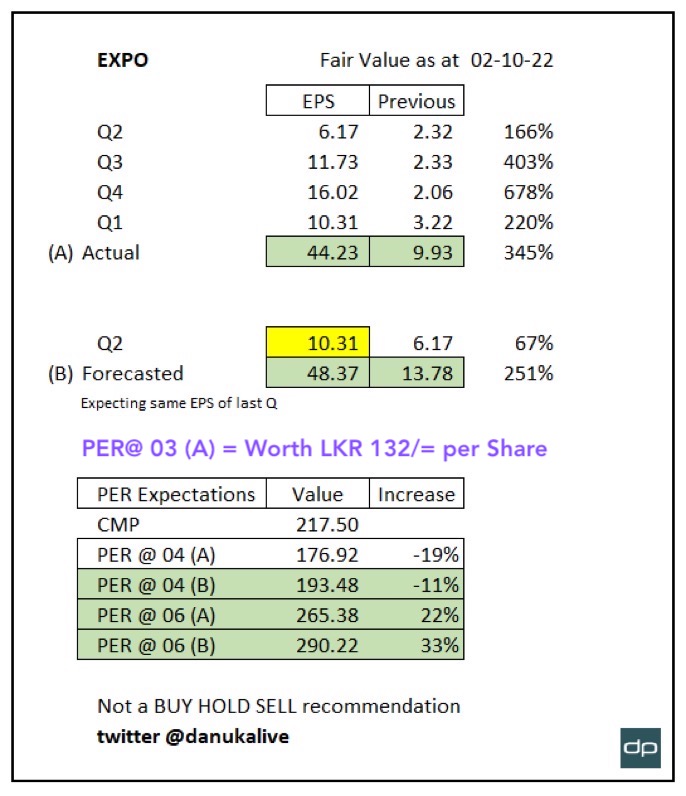 CURRENT MARKET PRICE: LKR 153/=
Below is the Valuations by Capital Trust Securities in April 2022
https://www.srilankachronicle.com/t62324-expolanka-promoter-the-capital-trust-securities-watch-out#404089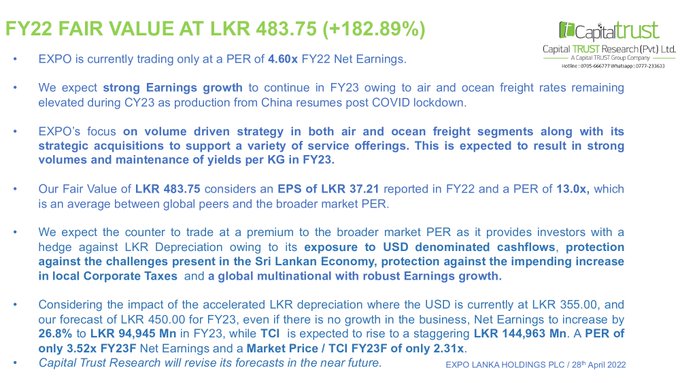 What's causing freight container rates to drop now?
The demand for new products is low. Vendors, manufactures and retailers aren't ordering as much from Asia, in part because consumer behavior has changed dramatically.
The cost of shipping freight containers across the Pacific Ocean has cooled from record highs hit during the pandemic, when demand for goods manufactured in Asia outstripped supply. At its peak in mid-September 2021, the average rate to secure a container on a ship from Asia to the U.S. West Coast reached $20,586, a 15-fold increase from early January 2020, according to data from Freightos Baltic Index.
By contrast, the average price for a freight container Friday was $2,720.
https://www.washingtonpost.com/business/2022/10/17/holiday-shopping-ocean-freight-rate/#MKT26WOMMVB2LJGHYTCPUTVKII-1