Guys, it seems some mentally sick person/using his fake accounts he created keep on insulting members in the forum. Many members avoid using this forum and new members and gusts will be disgusted when they see this persons comments.
Many times members try to have a healthy conversation and avoid conflicts with this member, but its clear that this person is mentally sick and only know how to insult members by using abusive language and insult those members family members.
This is a place where you get info or educate about shares/economy/CSE etc and no one should love or hate shares. Before you buy a share do your won analysis , you all are 18+ to have CDC account and not babies to blindly listen to some one and buy a share. 
Since he have fake accounts I ask all the members who use this forum to vote and settle this problem. 
I have informed ADMIN several time and this is the only way to remove this person from the forum and make it safe for other members.
Regards.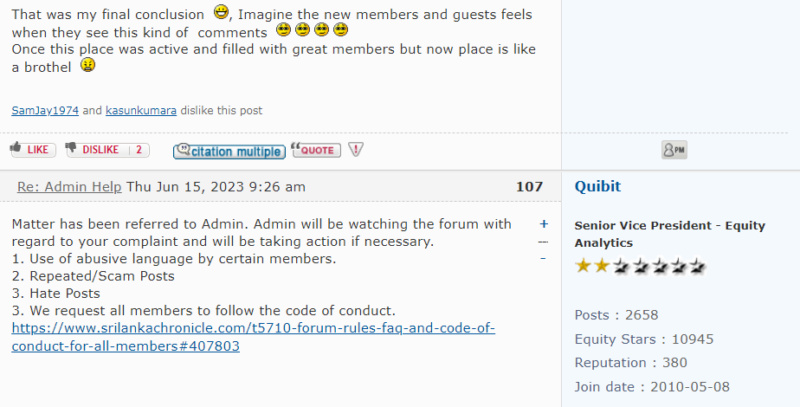 Last edited by Beyondsenses on Mon Jun 19, 2023 7:33 am; edited 1 time in total