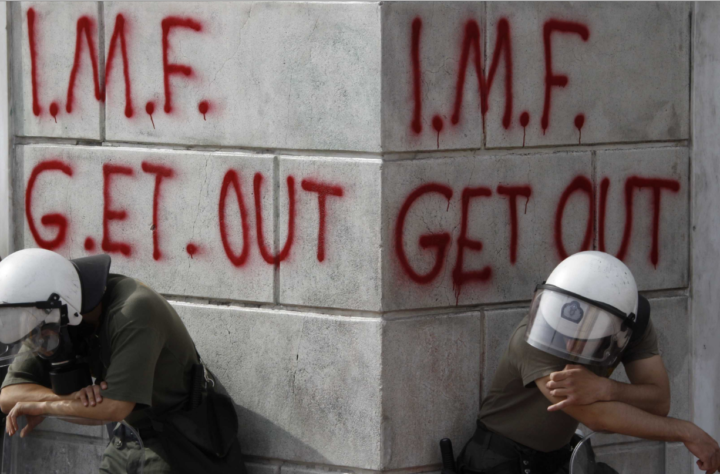 Here are some bullet points on the risks of failure for the IMF program in Sri Lanka:
- The risks to program implementation are exceptionally high, given the complex debt restructuring process, unfavorable external environment, elevated risks of persistently high inflation, and challenging political and social situation.
- Given Sri Lanka's weak track record of reform implementation, the program runs significant risks of slippages regarding fiscal consolidation, revenue mobilization, and reserves buildup.
- A deeper crisis induced by a further economic fallout, the weakened banking sector, exchange rate pressure, and loss of market confidence could also complicate program implementation.
- The size of the programmed fiscal adjustment is unprecedented for Sri Lanka, and there is a risk that large real cuts to public sector wages and public pension payments amid high inflation in 2022 could prompt a backlash against the program from current and retired civil servants.
- Finalizing a restructuring agreement with all creditors in line with program parameters could be delayed, and realization of debt sustainability risks could require broader and deeper debt restructuring, raising significant risks to financial stability given banks' substantial sovereign exposure, which in turn implies an additional fiscal burden.
- The success of the program will depend on the effective implementation of policies and measures aimed at strengthening the banking sector and safeguarding financial stability, as well as the ability of Sri Lanka to address the underlying structural issues that have contributed to the challenges facing the banking sector.
- The program also faces risks related to program implementation, including risks related to domestic politics, social unrest, and corruption, as well as risks related to external factors such as global economic conditions and geopolitical risks.
- In this regard, contingency plans are crucial, and policies should remain agile to adjust to the evolving circumstances.
According to the IMF, Sri Lanka faces several key economic challenges, including:
High debt levels: Sri Lanka's public debt has increased rapidly in recent years, reaching over 100 percent of GDP in 2020. This has raised concerns about debt sustainability and the country's ability to service its debt.
Foreign exchange shortages: Sri Lanka has been facing a shortage of foreign exchange, which has put pressure on the country's balance of payments and exchange rate.
Inflation: Sri Lanka has been experiencing high inflation, which has eroded the purchasing power of consumers and increased the cost of living.
Deep recession: Sri Lanka's economy has been in a deep recession, with GDP contracting by 3.6 percent in 2020 and projected to contract further in 2021.
Socioeconomic and political crisis: Sri Lanka has been facing a socioeconomic and political crisis, which has further complicated the country's economic challenges.
Weak fiscal position: Sri Lanka has a low revenue-to-GDP ratio and has struggled to achieve fiscal consolidation in the past. This has limited the government's ability to invest in infrastructure and social programs.
Banking sector stress: Sri Lanka's banking sector has been facing stress, with high levels of non- performing loans and low capital buffers.
Key policies and measures that Sri Lanka will undertake under the IMF program
1. Fiscal adjustment: Sri Lanka will implement tax policy measures and raise fuel and electricity prices to achieve an ambitious fiscal adjustment and improve revenue collection.
2. Monetary policy tightening: The Central Bank of Sri Lanka will tighten monetary policy to reduce inflation and stabilize the exchange rate.
3. Social safety net reform: Sri Lanka will reform its social safety net to improve its effectiveness in assisting the poor and vulnerable.
4. Central bank autonomy: The Cabinet approved a new Central Bank Act to bolster central bank autonomy, and the CBSL's crisis management powers have been strengthened.
5. Structural reforms: Sri Lanka will embark on institutional and other structural reforms to improve the business environment, promote private sector development, and enhance governance.
https://www.chatpdf.com/share/5rEQblzaekdrYtSLz6YqZ