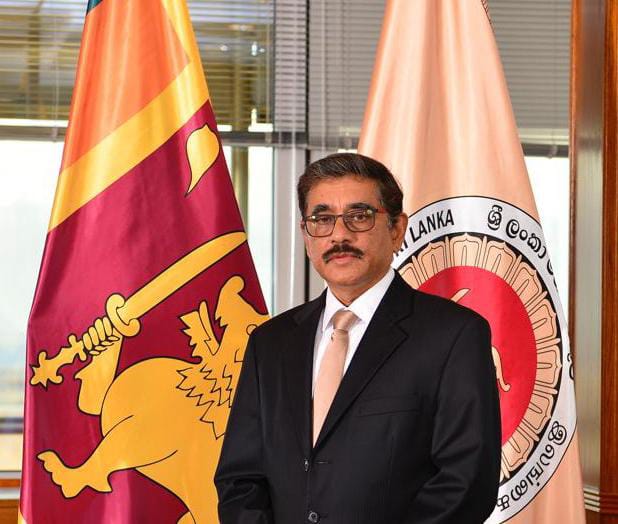 Sri Lanka Central Bank Governor has been named as Top Governors of the World by Global Finance Magazine for below heroics.
- Sri Lanka's inflation has returned to single digit with no real reduction in prices of consumer goods and services.
- Interest rates are being normalised at the expense of EPF/ETF Pension Funds in an incomplete debt restructuring that favour bond traders and banks.
- Volatility in the exchange rate has been curtailed with Hot Money deals and Export Taxes. Consequences will be felt soon.
- Governor Nandalal announced bankruptcy while there were planned inflows of over USD 10 billion.  
- Due to Governor Nandalal's action Sri Lanka experienced its highest inflation & interest rates, suffered quarterly economic contractions of over 10% per quarter, and the LKR underwent wide fluctuations.
- Governor Nandalal cut off 20% of the balances of all EPF Members, under his watch.  
- Whereas former Governor Cabraal grew the economy from $ 24bn to 80bn in 9 years, grew Reserves from $ 2bn to 8bn, and brought the debt to GDP down from 91% to 69%.
- Contrary to popular belief, "money printing" by the CBSL was at its highest under Governor Weerasinghe, even while the IMF was closely involved with Sri Lanka since mid April 2022.
- CBSL achieves purported Single Digit inflation whilst Costs are Rising.  
- Governor Nandalal was accoladed by IMF backed Magazine for prima facie deception of public in relation to inflation and interest rates reduction.
- According to Economists increase costs such as fuel result in higher inflation.
- Inflation is an indication of cost of living. Thats why why cost of living allowance to government servants are paid based on inflation.
- Inflation rate has been tampered by CBSL by adjusting the base year to 2021 in order to deceive public.
- Governor Nandalal has printed more money than any other Governor.  
- Sri Lanka inflation has been artificially reduced below 10% and LKR/USD Exchange Rate remain the same as 2022 despite import restriction and export taxes.
- Finally people realize what Cabraal said is right. Money Printing have no relationship with Exchange rate or Inflation.