hellow friends,
  i ve been watching the fluctuations of ASI with little analytical knowledge , so i d like to have some expert opinion  for further clarifications.
  when the ASI was at the bottom it was a nice time to buy and now it has appreciated over a period of time.
 it seems that CSE is having  major uptrend with a characteristic fluctuations .so i ve marked it in the chart.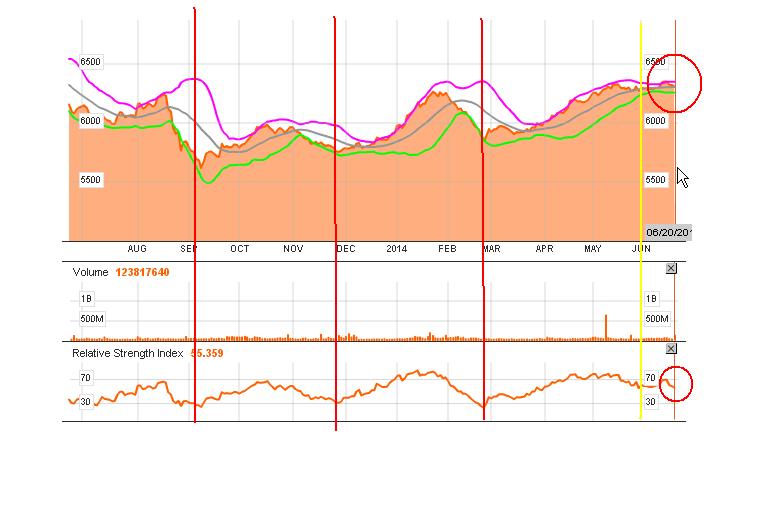 so in upcoming month will it go down to touch the support levels or will it bounce back to the trend soon.


Last edited by Akalanka on Mon Jun 23, 2014 4:39 pm; edited 1 time in total (Reason for editing : RSI added)