Sri Lanka's 2015 Ranil-Ravi-Arjuna Mahendran and Arjun Aloysius 'Bond Scam's Central Bank''s Public Debt Department Invader Malik Samarawickrama (Ranil's best friend) and Arjun Aloysius owned Perpetual Treasuries Annual Report preparing Deal Maker Phoenix Ogilvy Advertising King Irvin Weerakkody in UNF (UNP) Good Governance National List from Colombo.
According to sources Phoenix Ogilvy Advertising King Irvin Weerakkody has promised UNFGG that all advertising campaign of this elections will be handled at a huge discounted rate from 
Phoenix 
Ogilvy
 Pvt. Ltd where Irvin is the Chairman.
According to sources from Irvin's company Irvin's Ogilvy subsidiary Ogivy Redworks has been handling the annual reports of Perpetual Treasuries for the last few years since inception and now Colombo voters are saying that two 'Insiders' of Bondscam have been nominated under UNP's National list for this Elections. According to insiders from UNP Ranil has promised Irvin that all government advertising will be given to Ogilvy if Ranil Wickremesinghe become the Prime Minister of next government after August 18th and Ranil has also promised to offer all the Annual Report preparation contracts of Government Entities and State Owned Subsidiaries to be given to Irvin and Ogivy owned Redworks. 
Irvin was the former UNP organizer at Maharagama Electorate
Reference Asian Tribune; 
The tragedy is (for him) that whenever he decides to chase an issue it ends up as an irrelevant farce. Example: dressing up farmers in jeans and promising them computers as an election gimmick – an issue exposed publicly in the in-house publication of the leading advertising agency, Phoenix, headed by his former organizer of the Maharagama electorate, Irvin Weerakkody.
Read More http://asiantribune.com/node/5331
Irvin Weerakkody
 at Ogilvy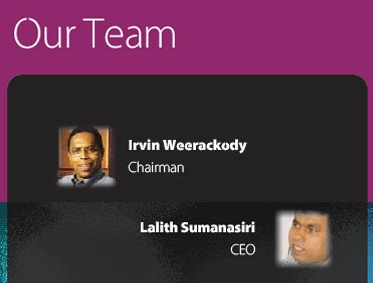 Link from - Ogilvy Red Works Client Perpetual Treasuries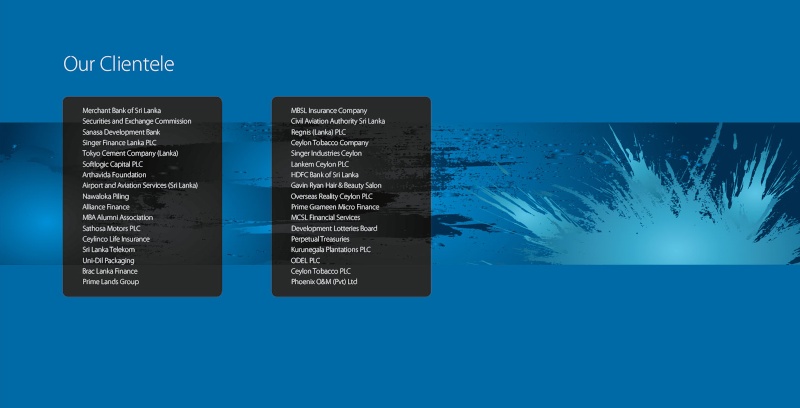 UNFGG (UNP) National List 
01
 Malik Samarawickrama 
02
 Karu Jayasuriya 
03
 D.M. Swaminadhan 
04
 Anoma Gamage
05
 K. Velayudhan 
06
 Hussan Ali 
07
 Mohammad Jamil 
08
 Ven. Athuraliye Rathana 
09
 Dr. Jayampathi Wickramaratne 
10
 Thilak Janaka Marapana 
11
 Prof. Chandrajith Marasinghe 
12
 Nissam Kariyappar 
13
 M.K.D.S. Gunawardena 
14
 Asath Saley 
15 Irvin Weerackody
16
 Raja Uswetakeiyawa 
17
 Wimal Jayasiri 
18
 Suranimala Rajapaksha 
19
 Winston Pathiraja 
20
 Sirinal de Mel 
21
 A. Sasitharan 
22
 Y.L.S. Hameed 
23
 Krishantha Cooray 
- See more at: http://www.dailymirror.lk/79387/upfa-unp-national-lists-announced#sthash.kzmfHHh0.dpuf
http://ogilvy.lk/redworks/